I always think that work is eventually going to quieten down as surely it cant possibly continue to be constantly busy as its been for the past few months, but nope, its still full on. Lets roll back to the very end of September and I was off to do my first job for Drive Productions, this was d3 operating and projection mapping onto a building in the Isle of man. My flights were booked from newcastle to IOM and when i got to the airport i found out we were travelling in the tinyest little prop plane.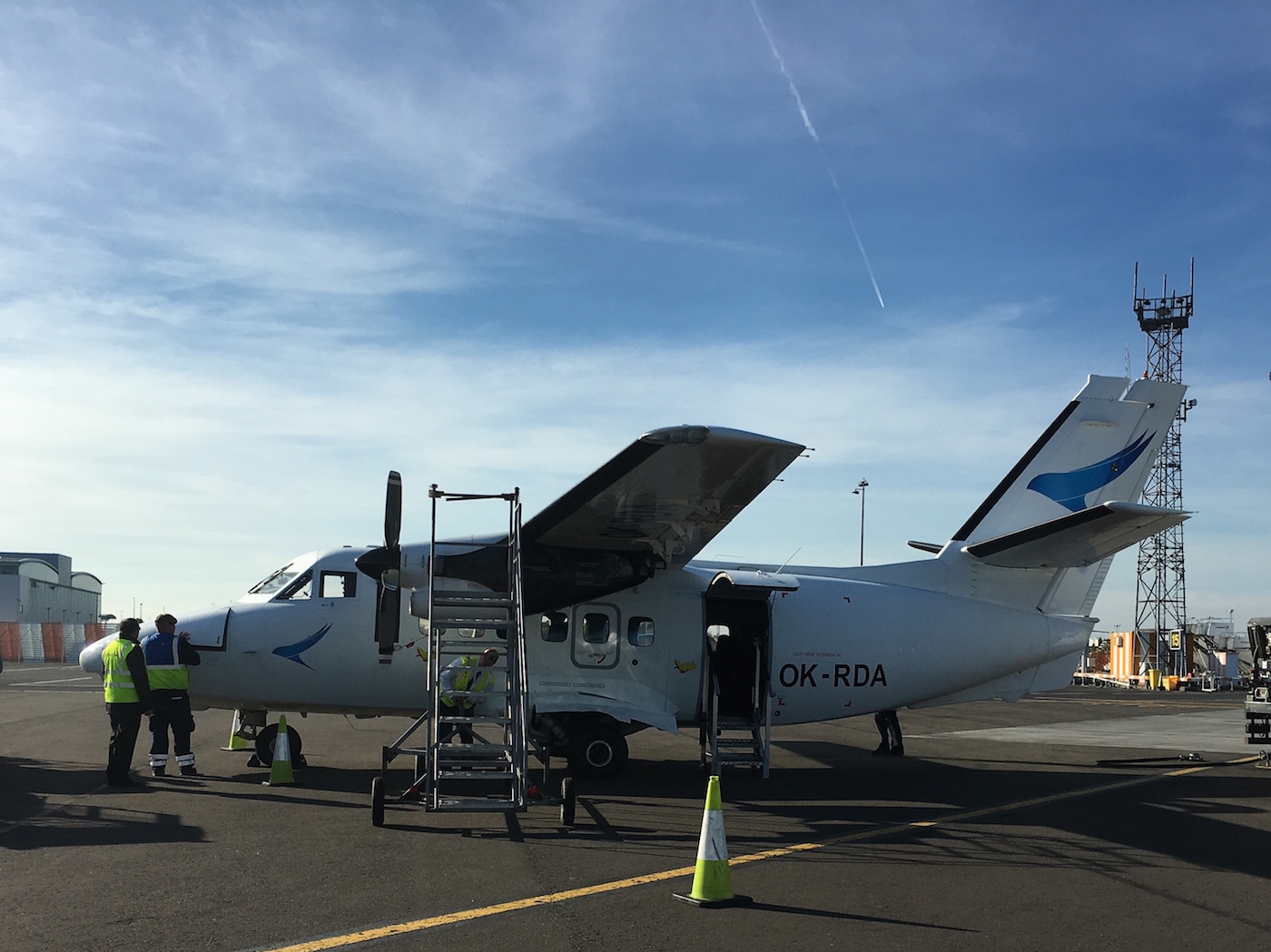 The journey took about 50minutes, it was great and we were under the clouds cover for pretty much all the way, it was an excellent way to see the lake district.
When I got to the hotel i checked out the building we were to project n which was right next door to the hotel. I met all the guys the following day and we had a steady day setting all the projection up.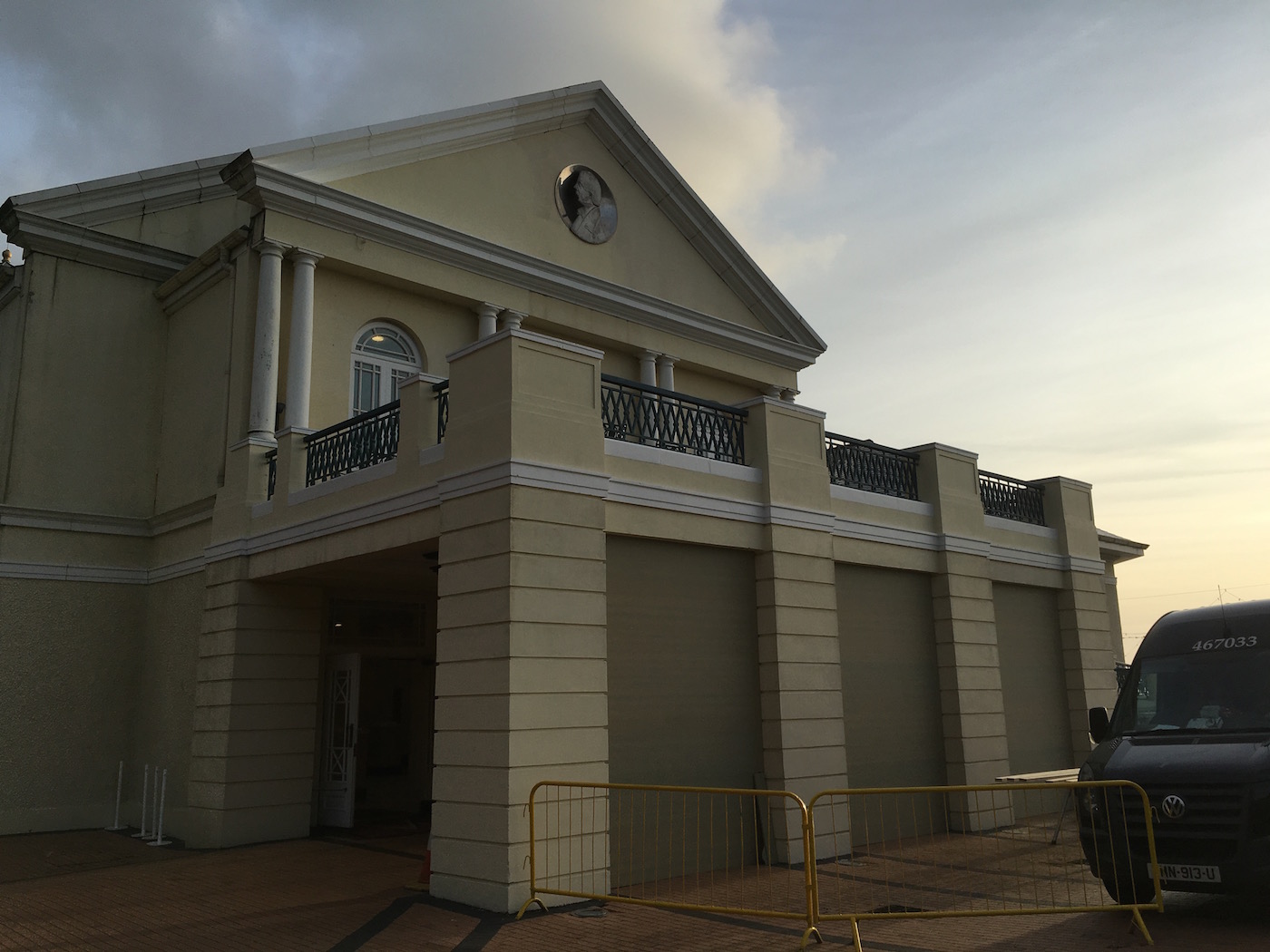 The building had been laser scanned and modelled so when i did a lineup using QuickCal it all liked into place pretty quickly. The final client for the gig was Pokerstars who are based on the isle of man where they were holding a big tournament on the Island. The whole event was a little thank you to the people on the island.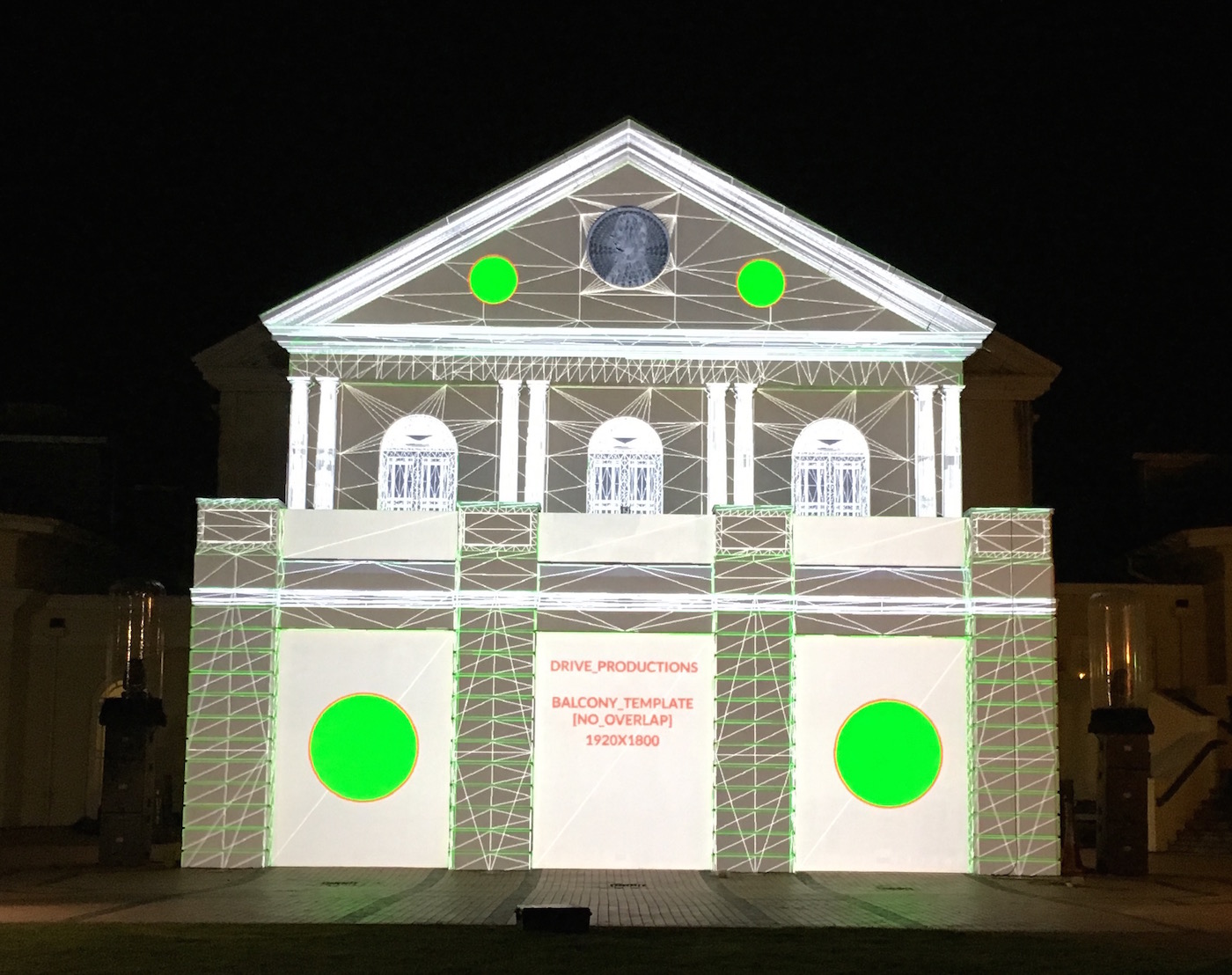 The continent was really good, they guys done a really good job in a really short amount of time. Theres also a good video of the whole thing here: PokerStars Projection Mapping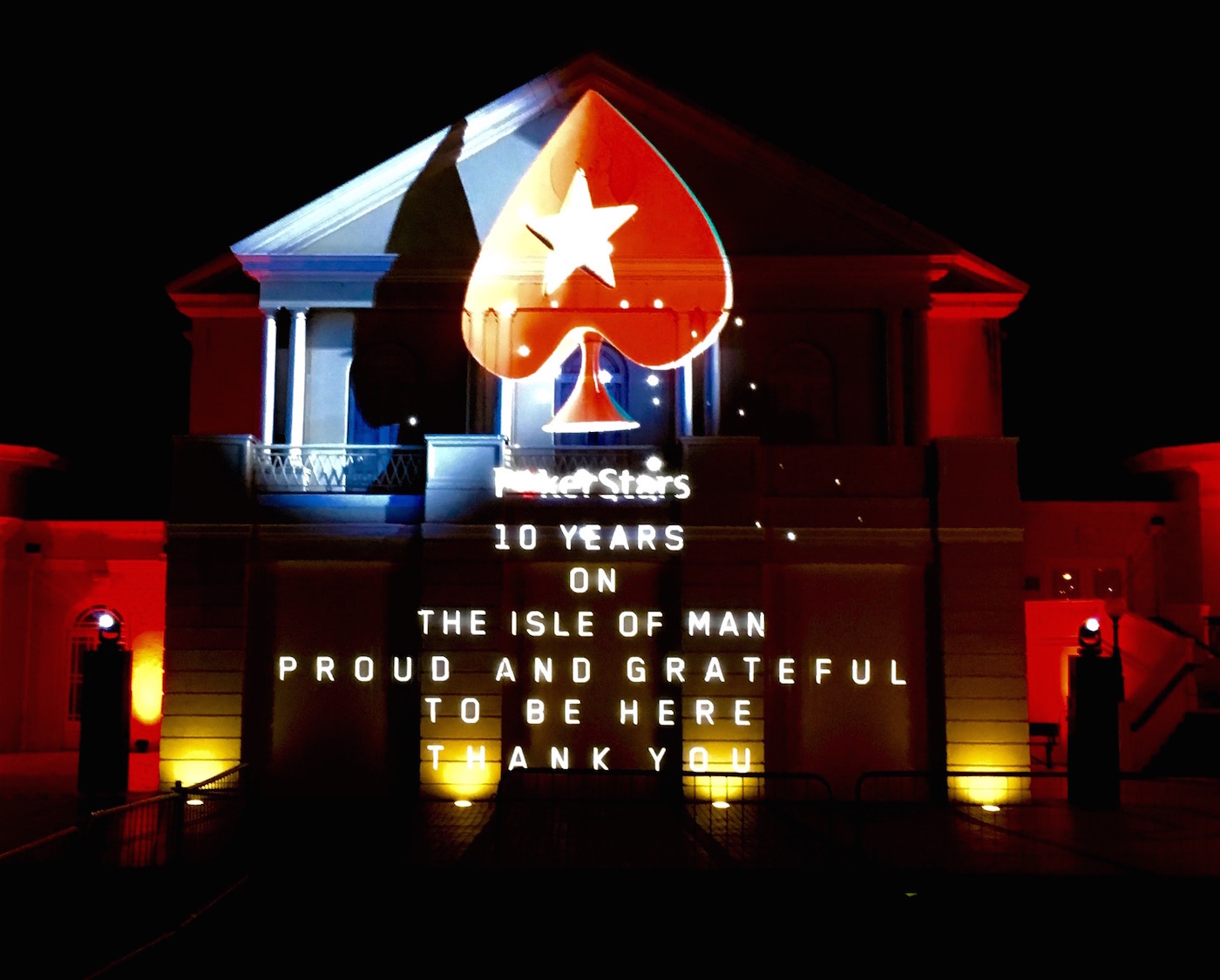 Pretty much straight after returning from the Isle of man after been there for a week I was back on a train to London to start work on an install working for Stage one, for Chanel in the Saatchi gallery. Ive just had to google the correct spelling for both Chanel and Saatchi. On the first day non of the stuff we needed had not  arrived, we did as much as we could and were going to Maplins to get some bits when Karl got a call of Matthew needing some technical support on a project. I should fill you in with he back story here, Mathew is a friend of a friend Lucy who put me onto Mathew to possibly help with an upcoming project they had. It involved trying to tie into a cars data system to track the speed and link this to something to take a picture, just like a google street car. I then put Matthew onto Karl who was much more suited for this gig & Karl came up with an encoder and PLC solution. On this occasion it was a massive that we were both in london and working together and Matthew needed some technical assistance so we both went and met them. It was great to see the car so we joined Matthew on a trip to the hydrogen refuelling station.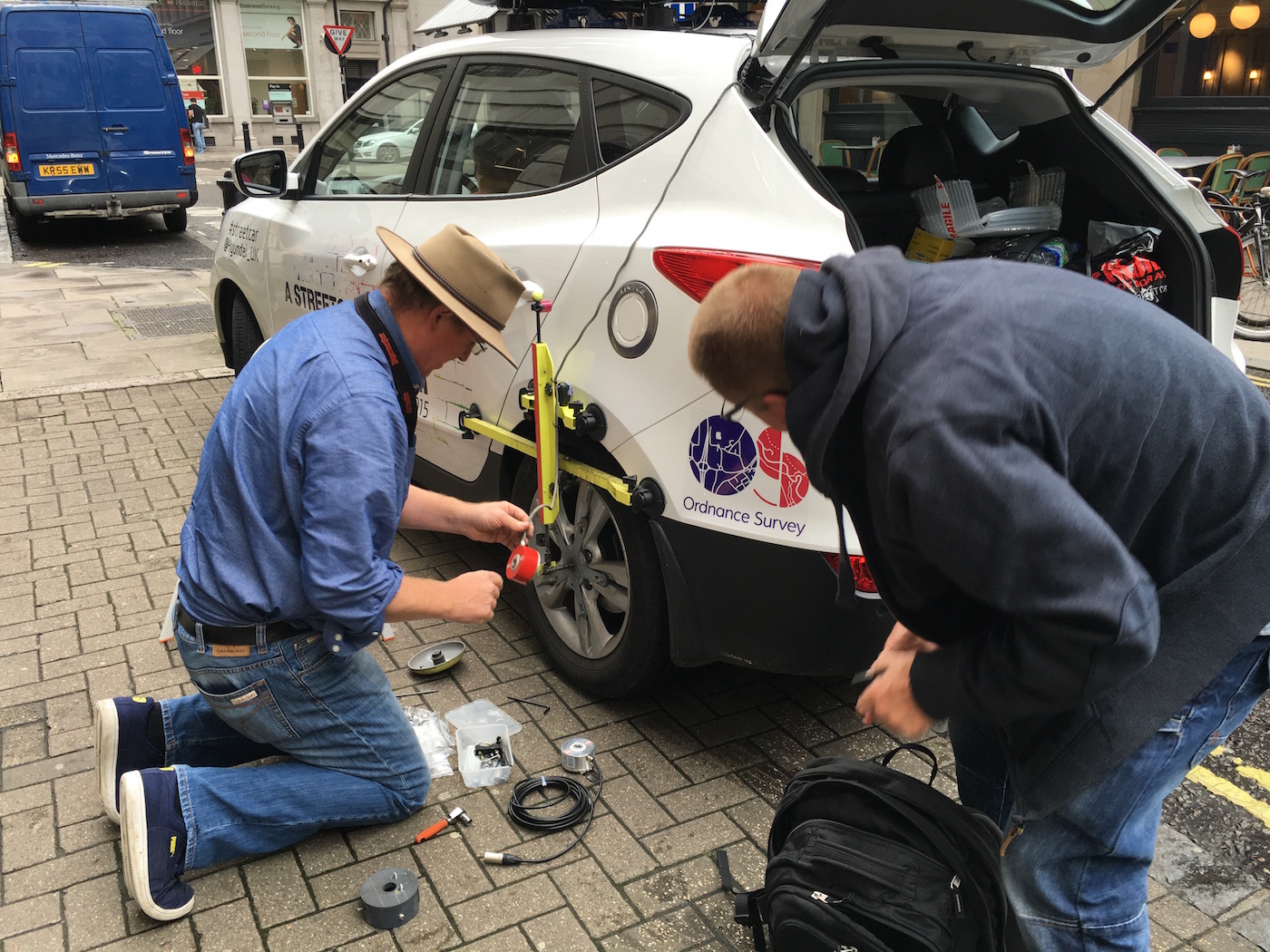 It took quite a while to get there and it was dark once we eventually pulled into the HYDROGEN REFULLING STATION!!! I had to put that into capitals just because it sounds pretty cool. It took a while to get the nozzle off, in the end it just took a bit for force, we had all been to carefully before that. For the refuting process the station wirelessly links up with the car, monitors the fuel cell and then delivers the correct amount  of hydrogen. After refuelling we drove back into london and grabbed some food.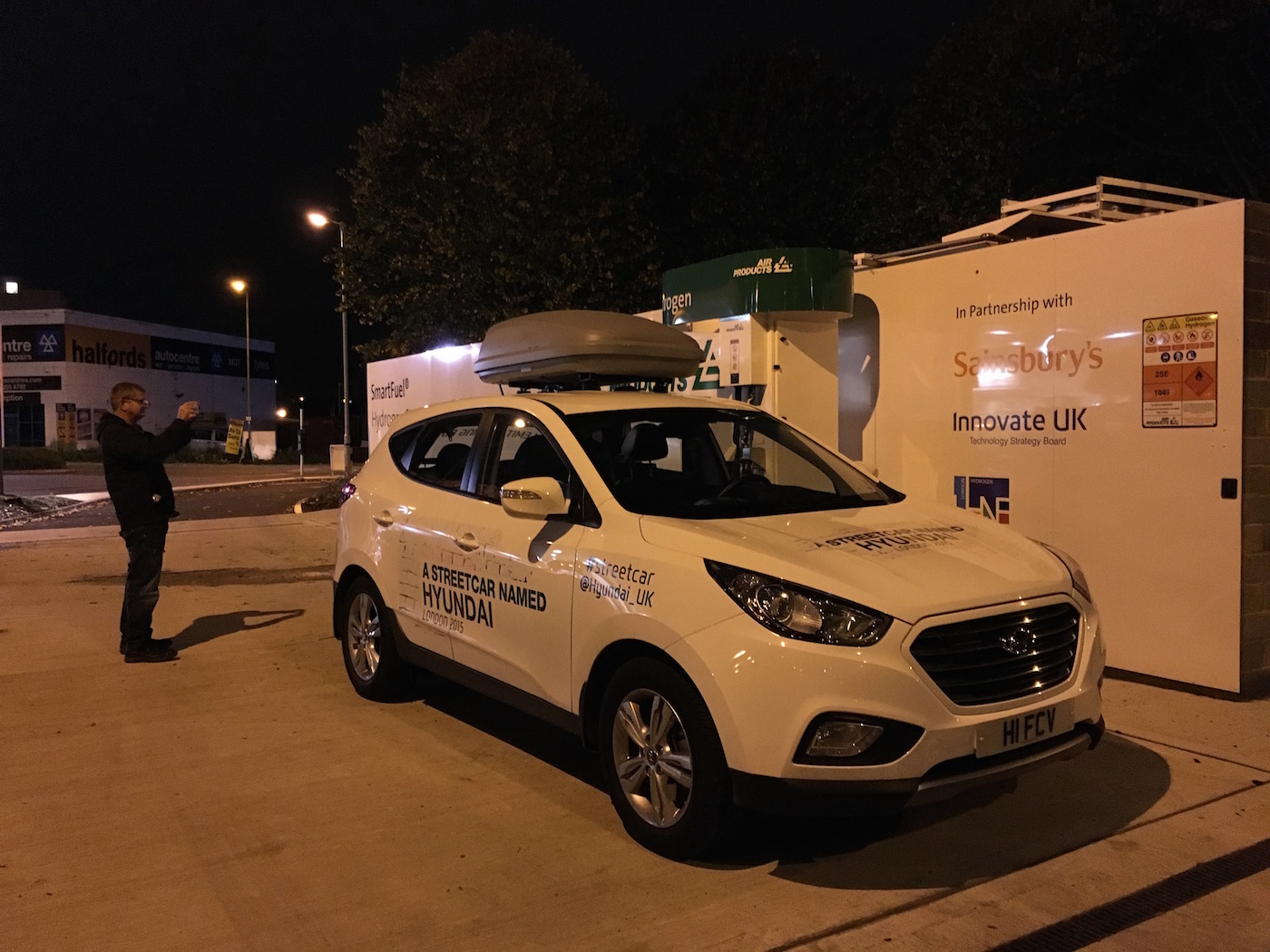 The following day we were back at the gallery but this time we had our control rack and some equipment to set up! We were looking after the "Perfume room"  which was meant to show the process perfume making, albeit in an abstract way. We had 14 "tanks" 5 of which the lids opened and closed containing a swirling pool of water, speakers and a smoke machine to signify steam. The rest had a LED ticker in the lids displaying names of flowers.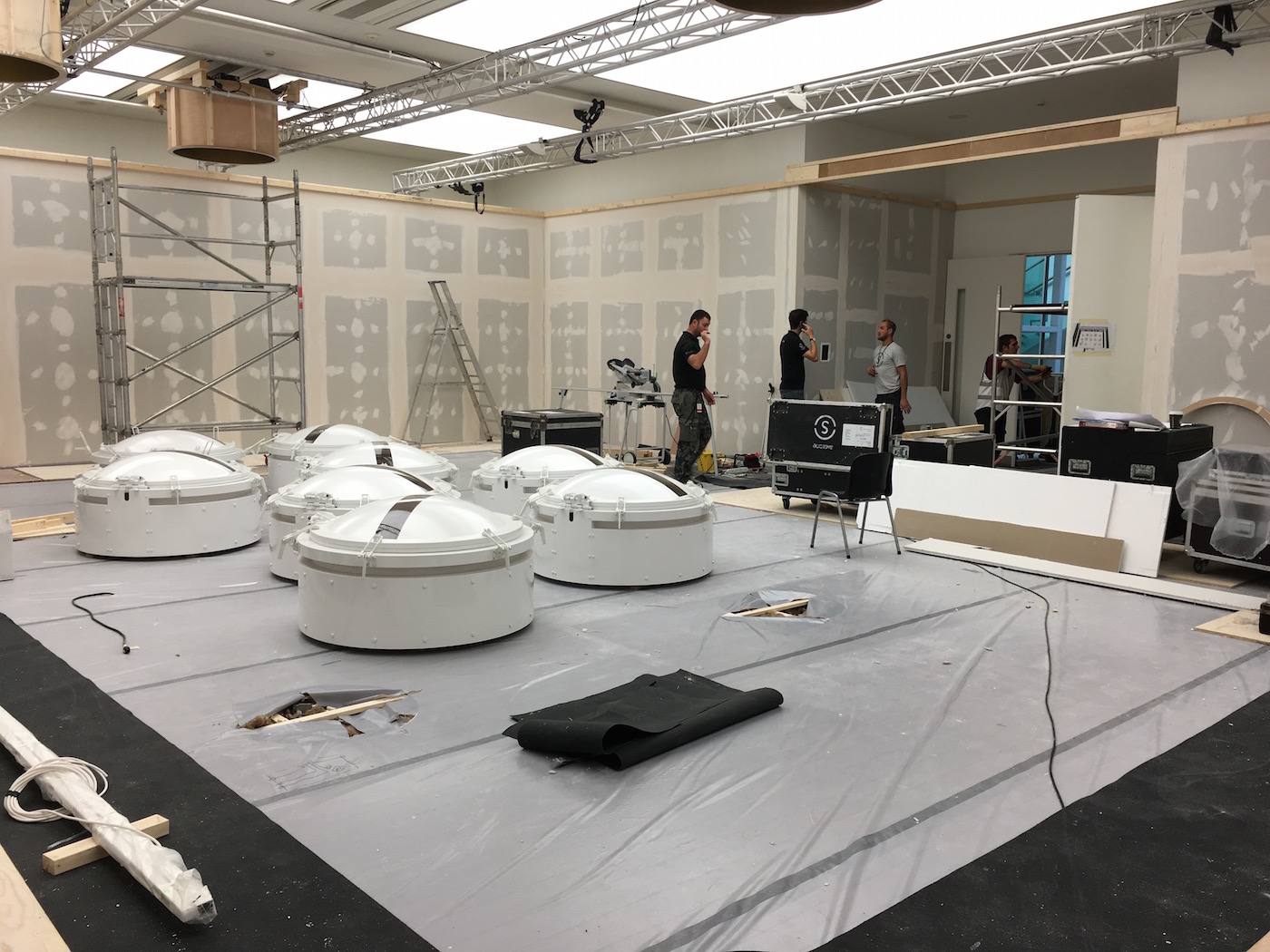 It was a busy few days as with all of these things, the best laid plans get changed onsite and we have to make it work to the new specification. After a few emergency trips to the devils electronics shop, "Maplins" to buy some overpriced cable we had all control systems talking to each other and a working installation.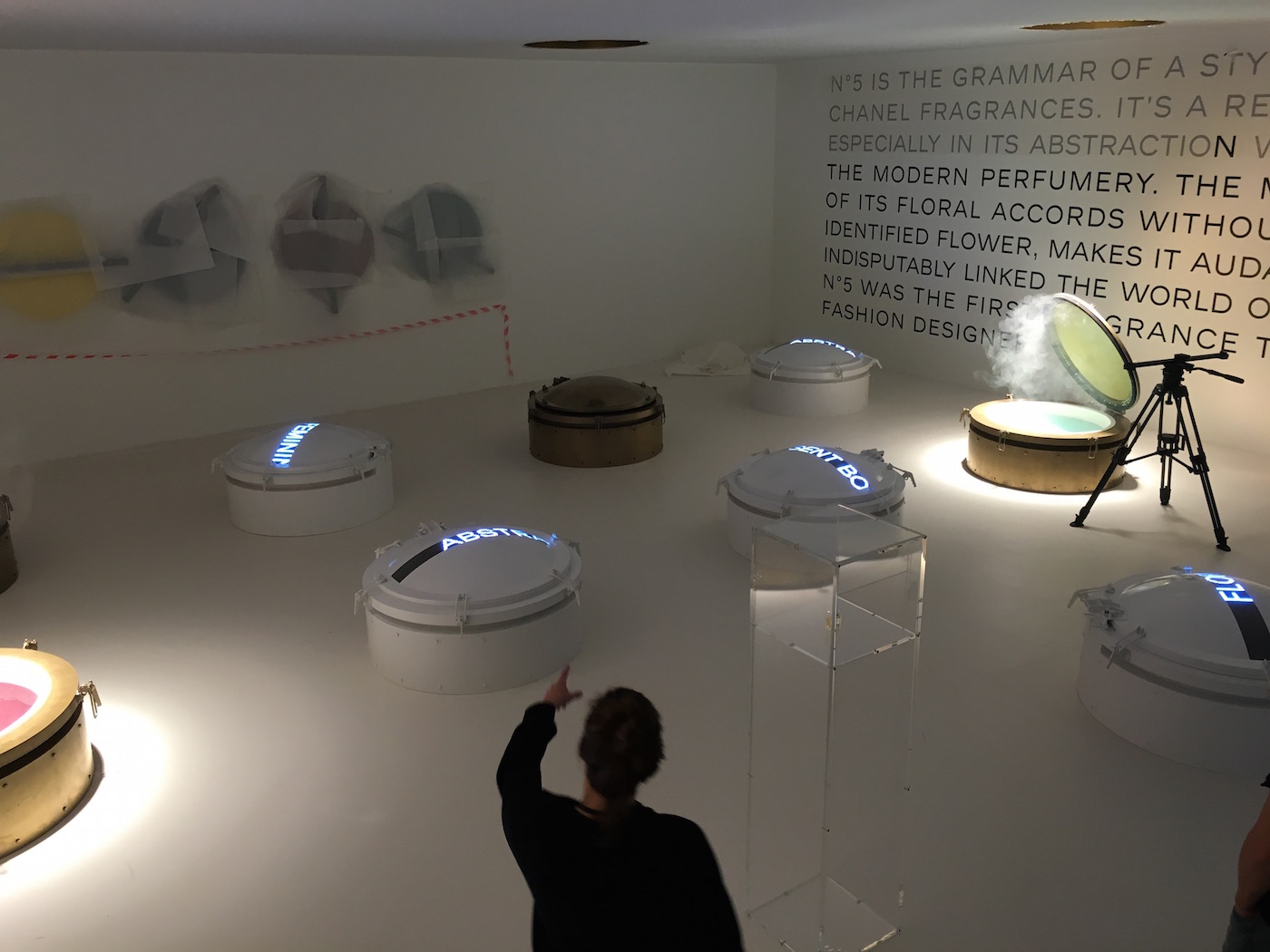 Straight after the Saatchi job I was over in Copenhagen for a couple of days to do some training on integrating a custom encoder  into d3 for an upcoming show. From the 1st of October I was trying to do a 5k run every day, I managed to get to 11 days before breaking the routine, this is a map from my Copenhagen run, it was a nice one!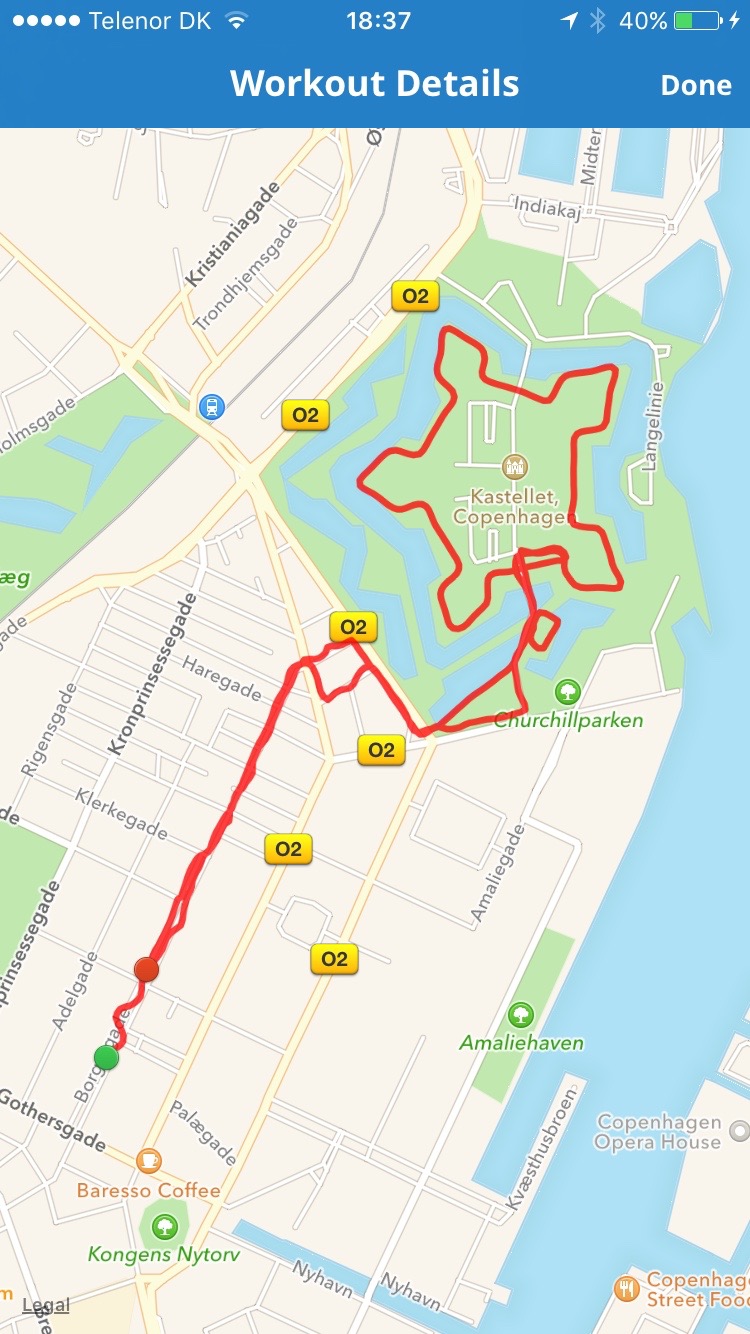 The show in Copenhagen is called Der Freischütz, i never saw the show but it has some pretty huge pieces of set, which is projected onto with video design by Luke Halls.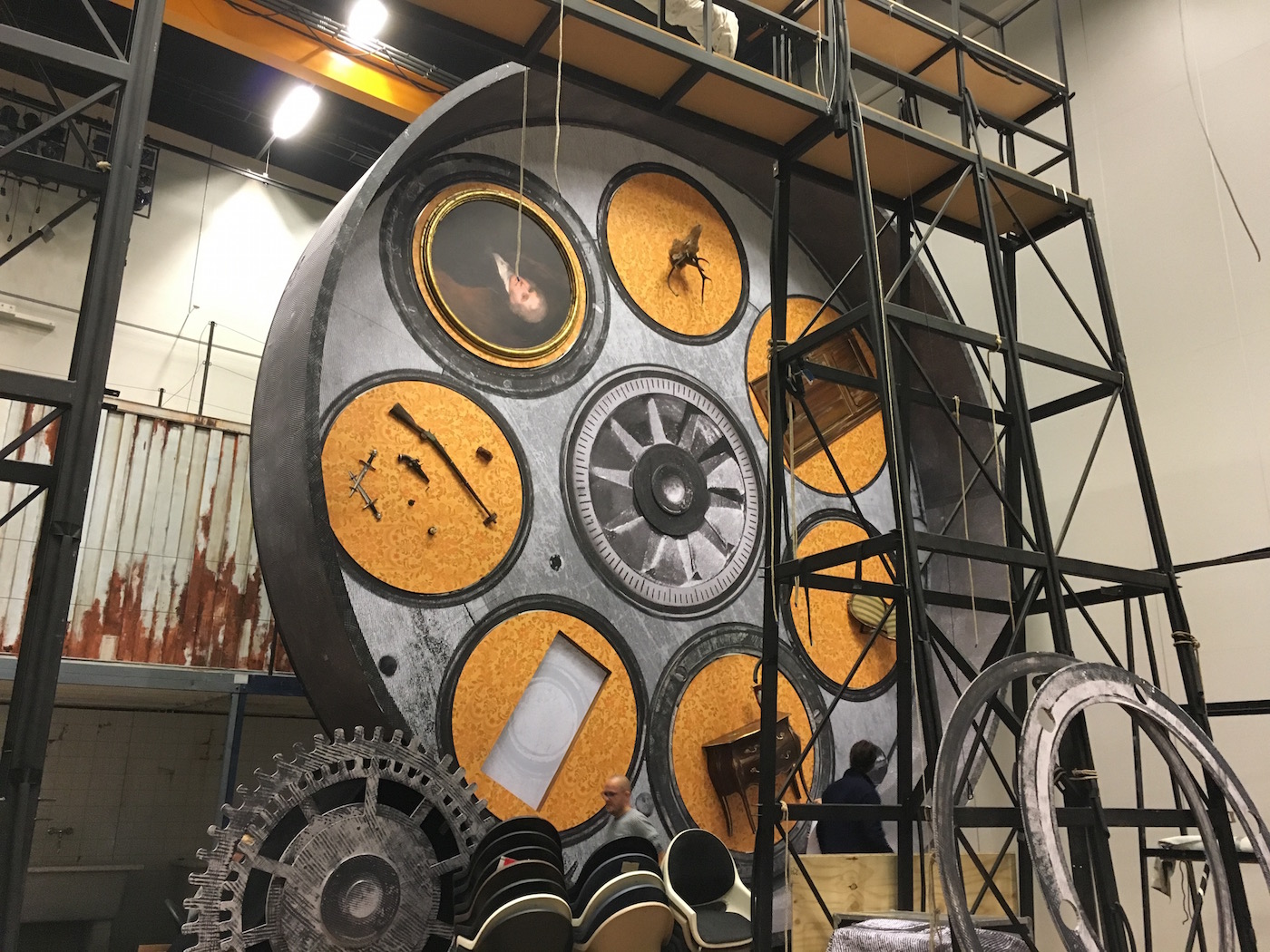 After 2 days in Denmark i flew back to london where I started some pre-programming on a show called Gravity Fatigue with Yeast Culture. We had 4 projectors in total, 2 of which we had control of the zoom and focus from he LX desk for hitting various depth surfaces and we were using Catalyst. I had'nt programmed catalyst, or used an EOS for about 18 months but after a couple of hours setup it all came flooding back,  even the fact you have to do a bit of a hack to enable uniform fades!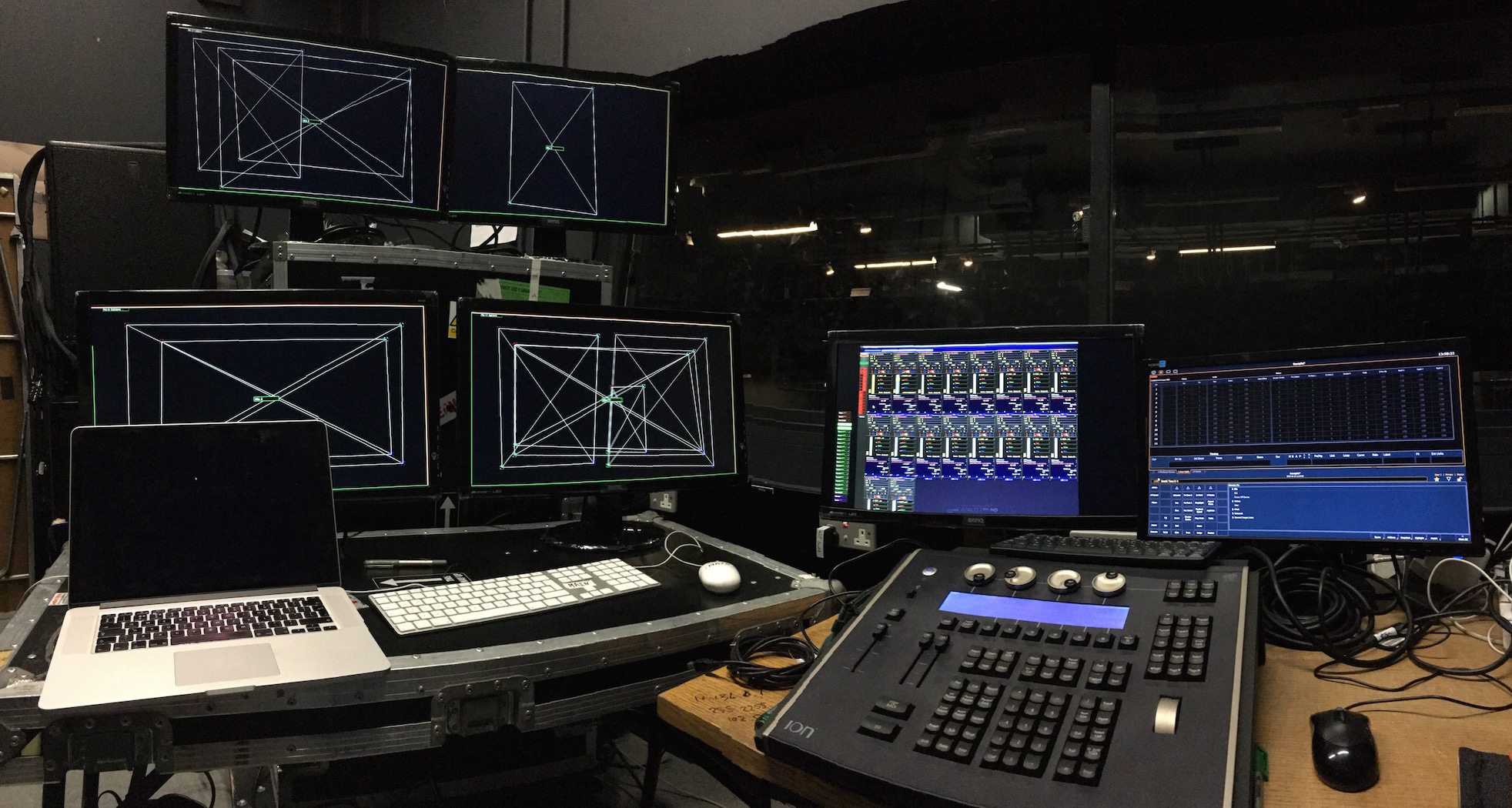 The following Monday we were in Saddlers wells for what felt much longer than it actually was programming the show & rehearsing. It was a very good show in parts but there were some sections which in my opinion didn't really fit with he flow.It seemed well received on press night and will probably be remounted again somehwere.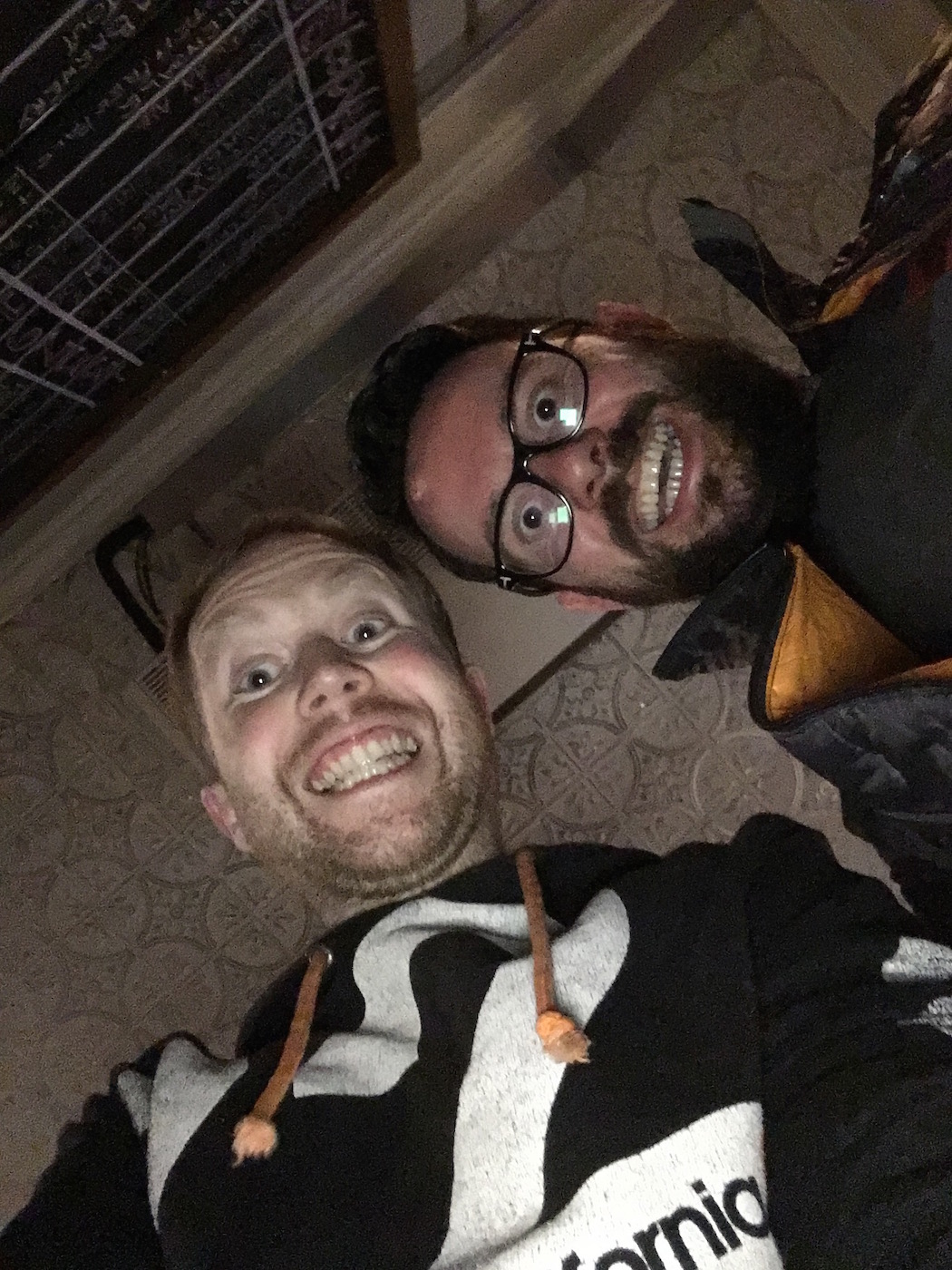 For a very brief weekend between Gravity Fatigue pre productions and tech week I was in Newcastle where i managed to finally get out for a beer with Adam from Novak. We had been trying to hook up for a beer for a while so it was only right that we had a few of them! Later on I met Michael and we decided to go to the Casino, on the way there we ended up chatting to this homeless woman called Poloma from Holland. She had nowhere to go until 07.00 where there was a place open she could go to. As it was cold and wet outside we took her int he casino with us, got here a pint of cola and chatted for about an hour before getting asked to leave for bringing in a homeless person. Bit of a shame really as we were all just sat out of the way of everyone else.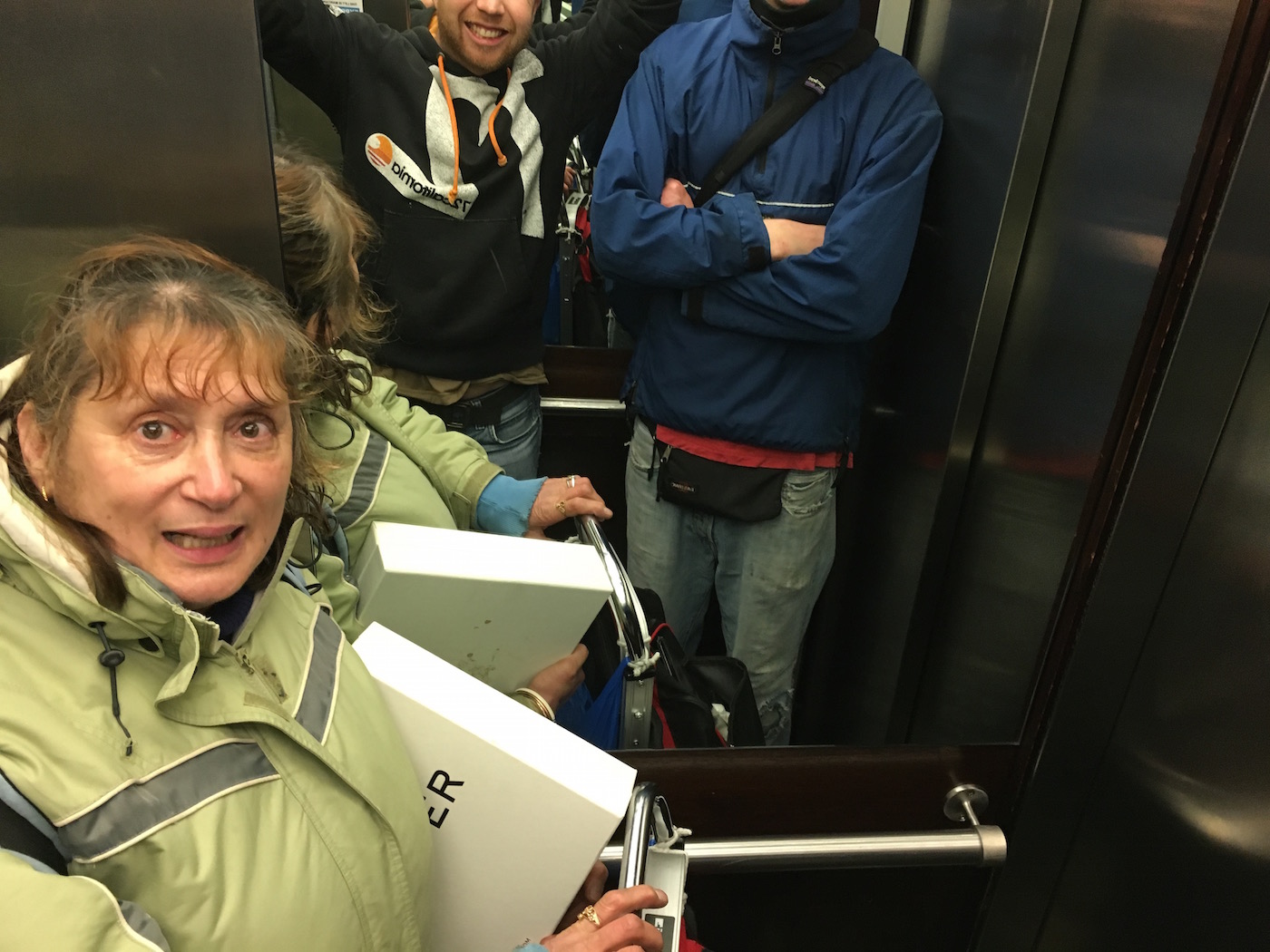 So, after the weekend I was back down London, in technical rehearsals for Gravity Fatigue, it was long days and allot of frantic action when we had stage time but all went well in the end. Pretty much straight after that I was working for Drive again programming and operating the world rugby awards in Battersea park.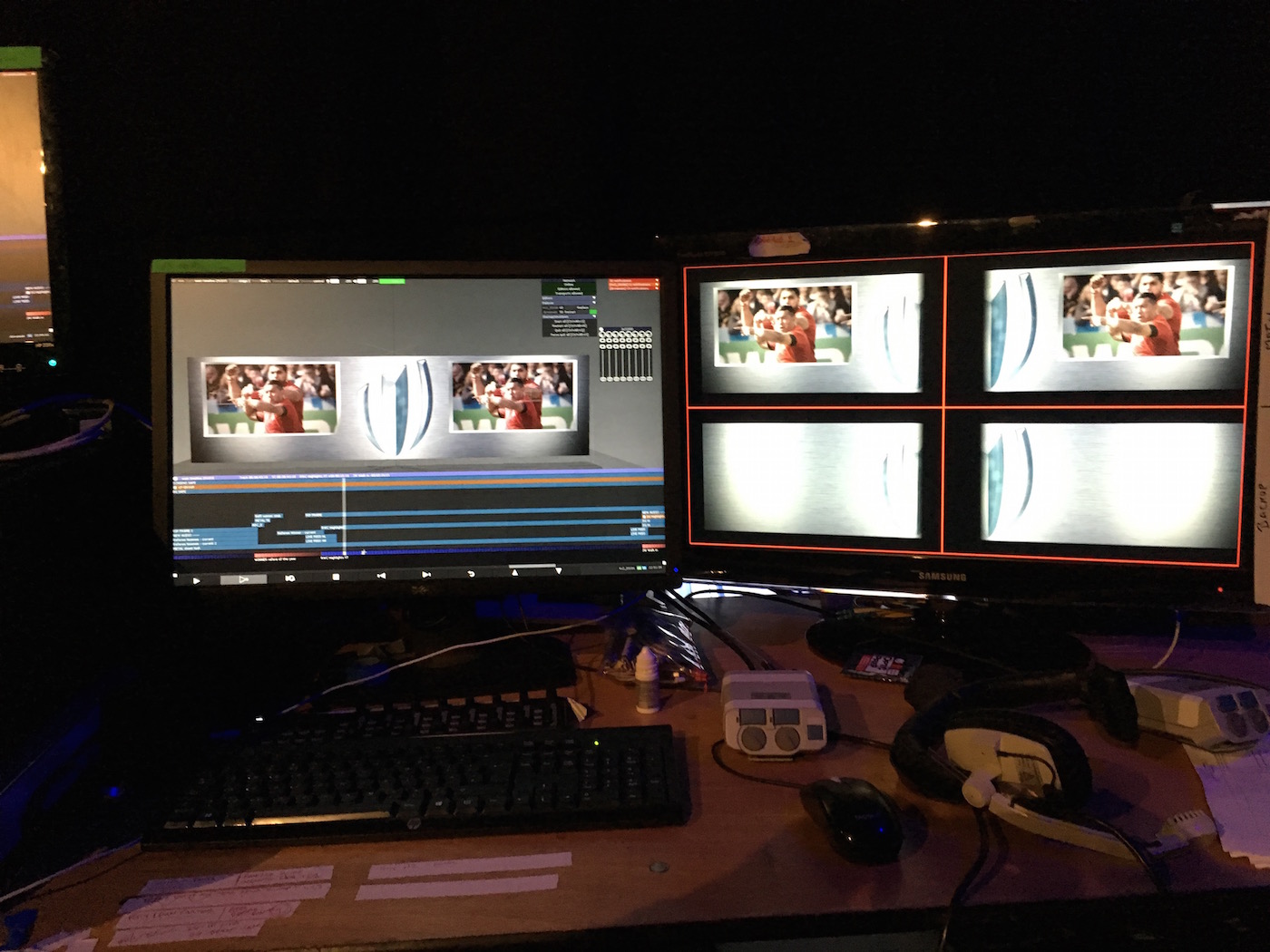 We had a 15m wide screen with an embossed logo in the middle which we had to map the content to. In addition we had 2 PIP screens either side showing a live camera feed and pre-recorded content. It was a pretty long day, much of the content arrived to us rather late and for some moments I didn't think we were going to get it all in in time. In the end remarkably we had a flawless show being up against it!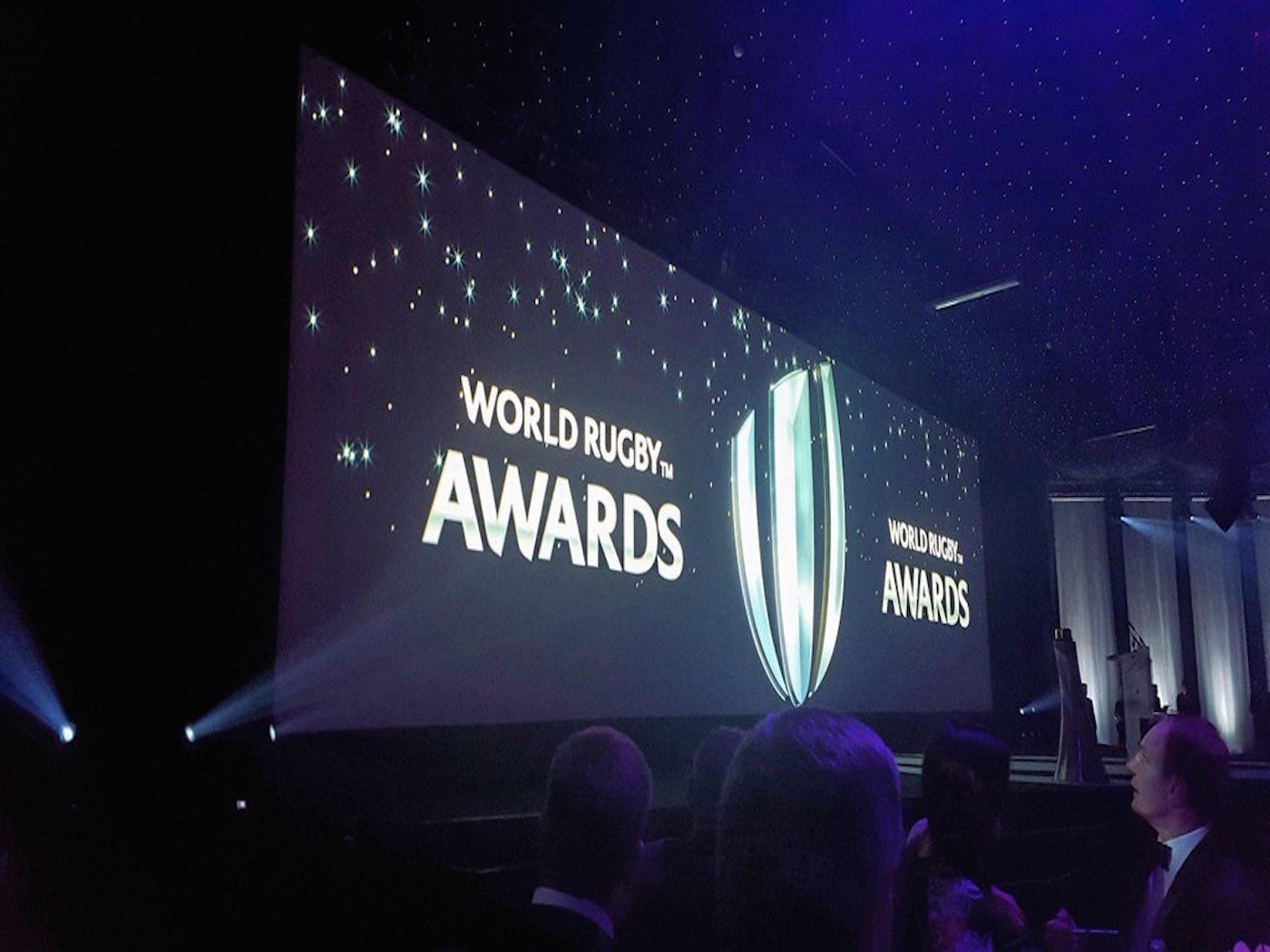 Straight after the Rugby Awards after packing down the servers, I loaded my car and drive to Pinewood, where the next day I was soldering RGB LED tape onto the set of Red Dwarf for the new series. It was a good week cutting tape soldering, sticking it on, testing and pretty dam cool to be working on the set of a tv program i used to watch all the time as a young'un!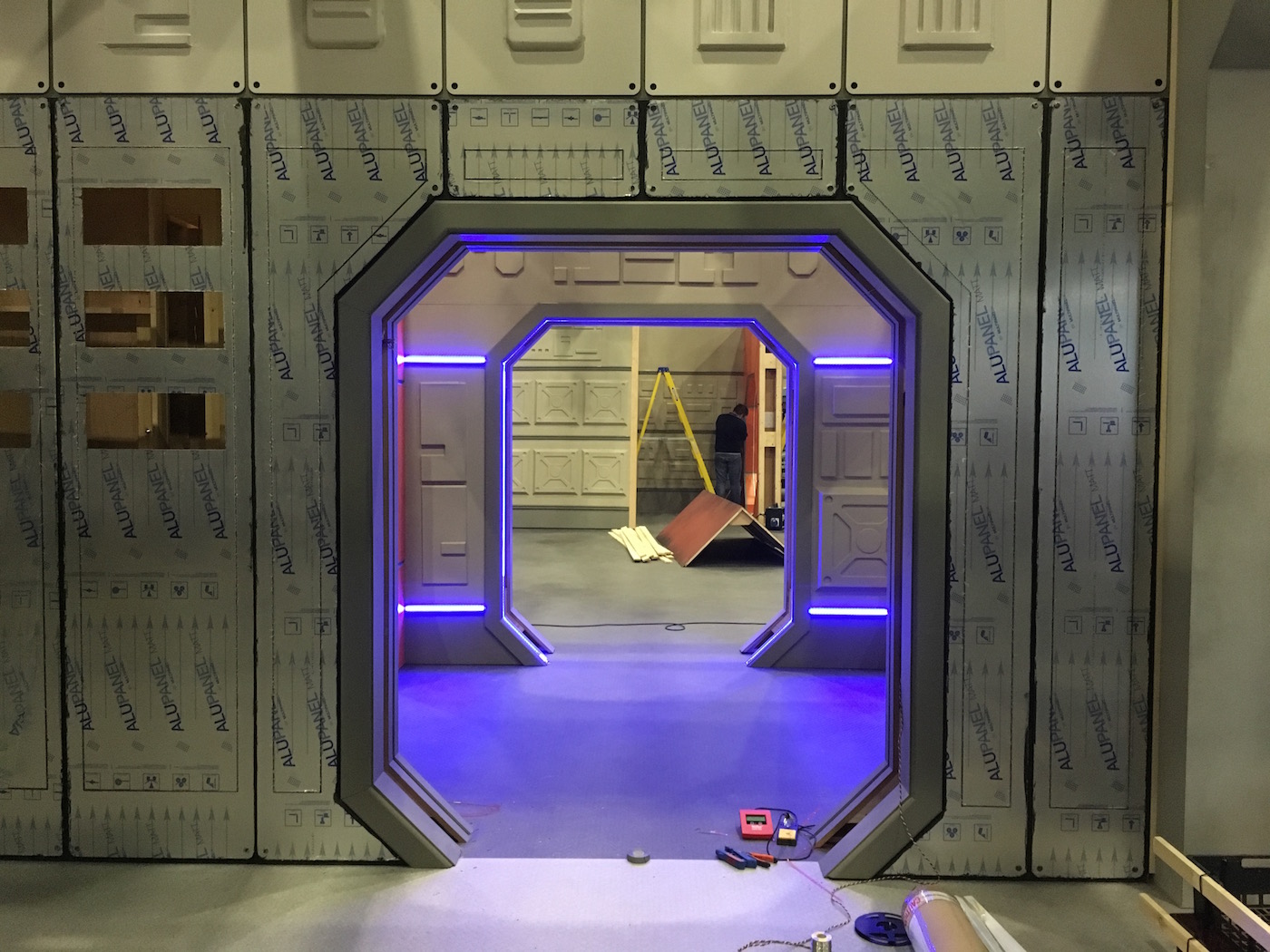 I was at the studios from Monday to Thursday when I then drove straight up to Newcastle ready for the next gig in Durham the following day. I was working for ArtAV on Durham Lumiere and we were lighting up Janet Echelman's sculpture 1.26 with LED and projection, below is the net freshly hung above the river on the morning of our arrival.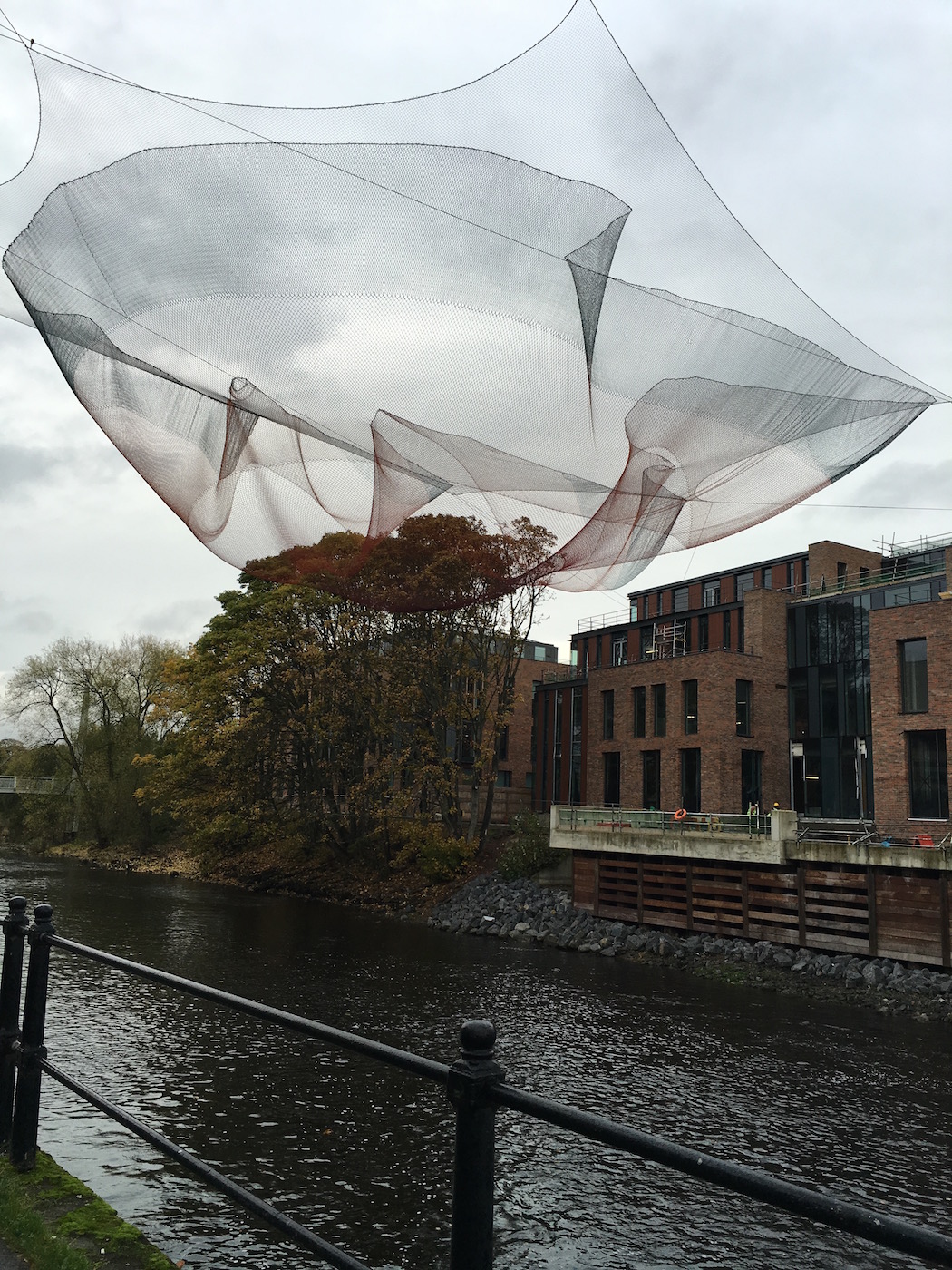 Nick had packed everything, even a library with something to read for everyone. Networking for Dummies, Introduction to PHP5 etc!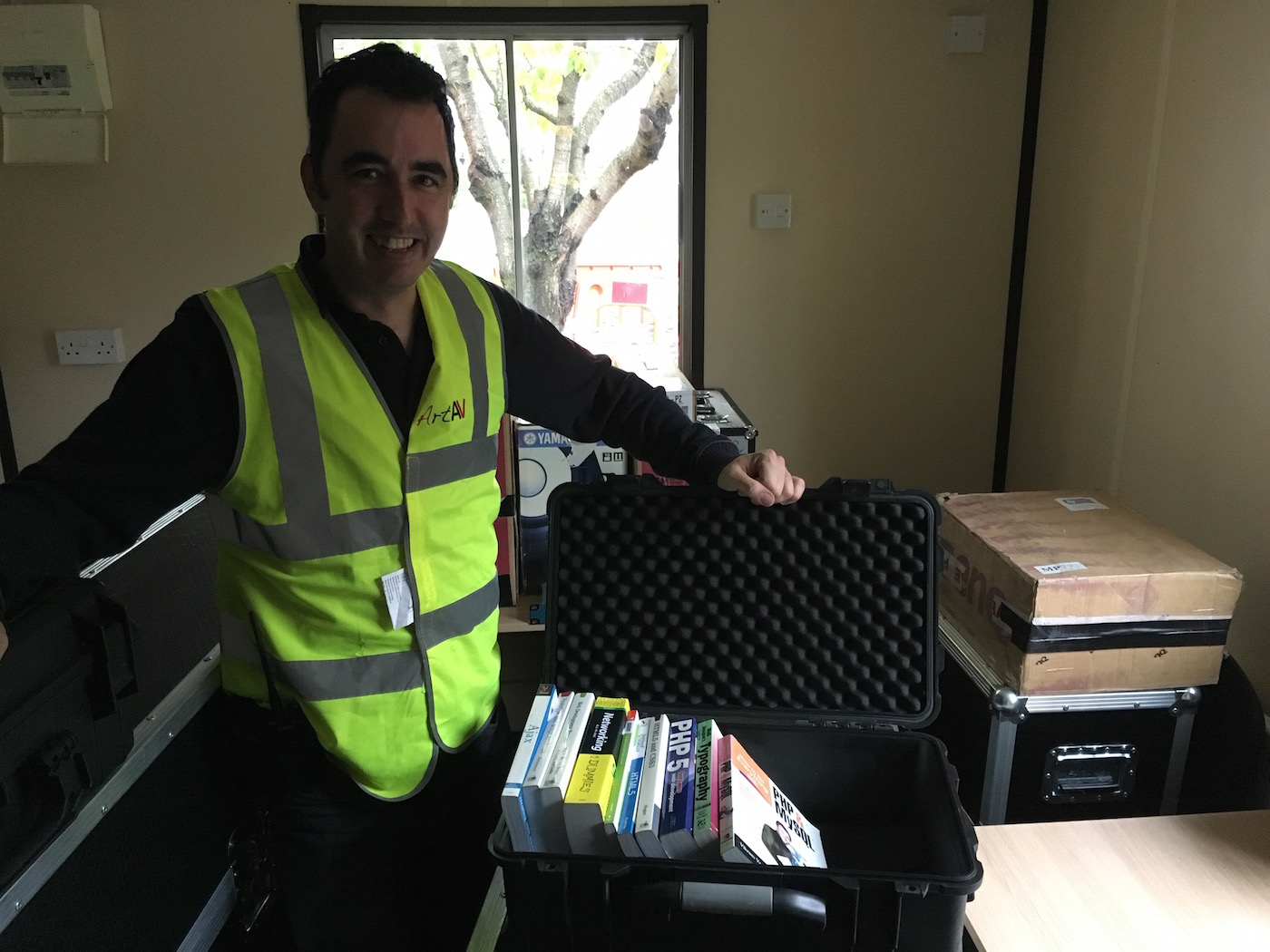 We had a few days setup time and testing before the event, we had 4x 30k lumen projectors projecting onto the sculpture, 24 SGM led floods, a very powerful network infrastructure, and a lot of various media servers. In fact there were encroach computers inside our cabin, that even when it was freezing outside we had ti keep the door open as all the servers were generating that much heat.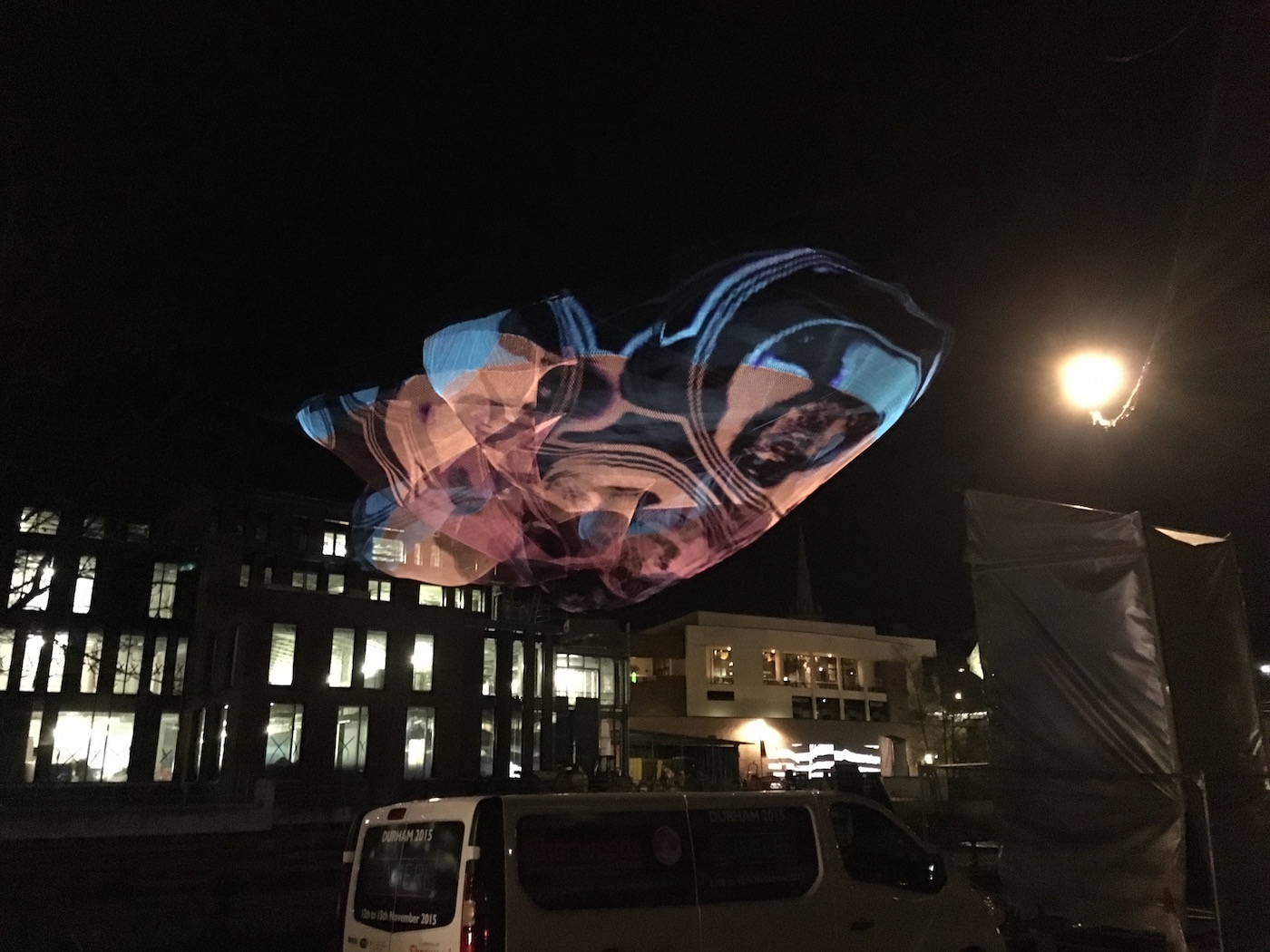 For the event, Nick had developed a web application where visitors could join the local Lumiere network where they were directed to a webpage which showed an 2d representation of the sculpture. The user then could tap their phone screen and where they tap on the screen a corresponding growing circle of light would appear on the physical sculpture which worked really well.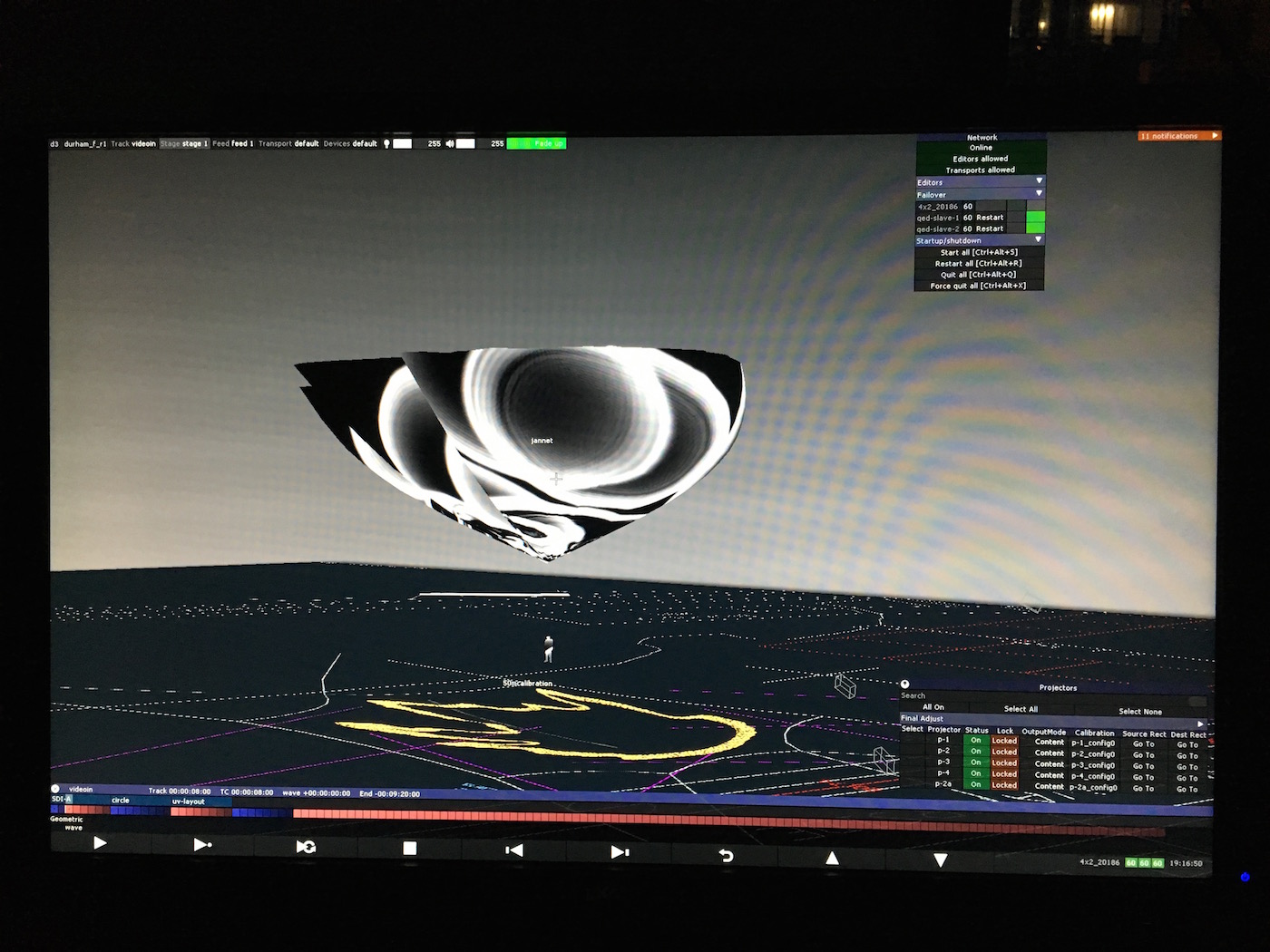 My task was to take the in coming video signal and seamlessly map it onto the sculpture, there was allot of pulling and stretching and warping but we got a good result in the end.The most frustrating part was the impossible task of trying to line up on a moving surface when the wind blew! A video of some of the projection tests can be found here  1.26 Durham.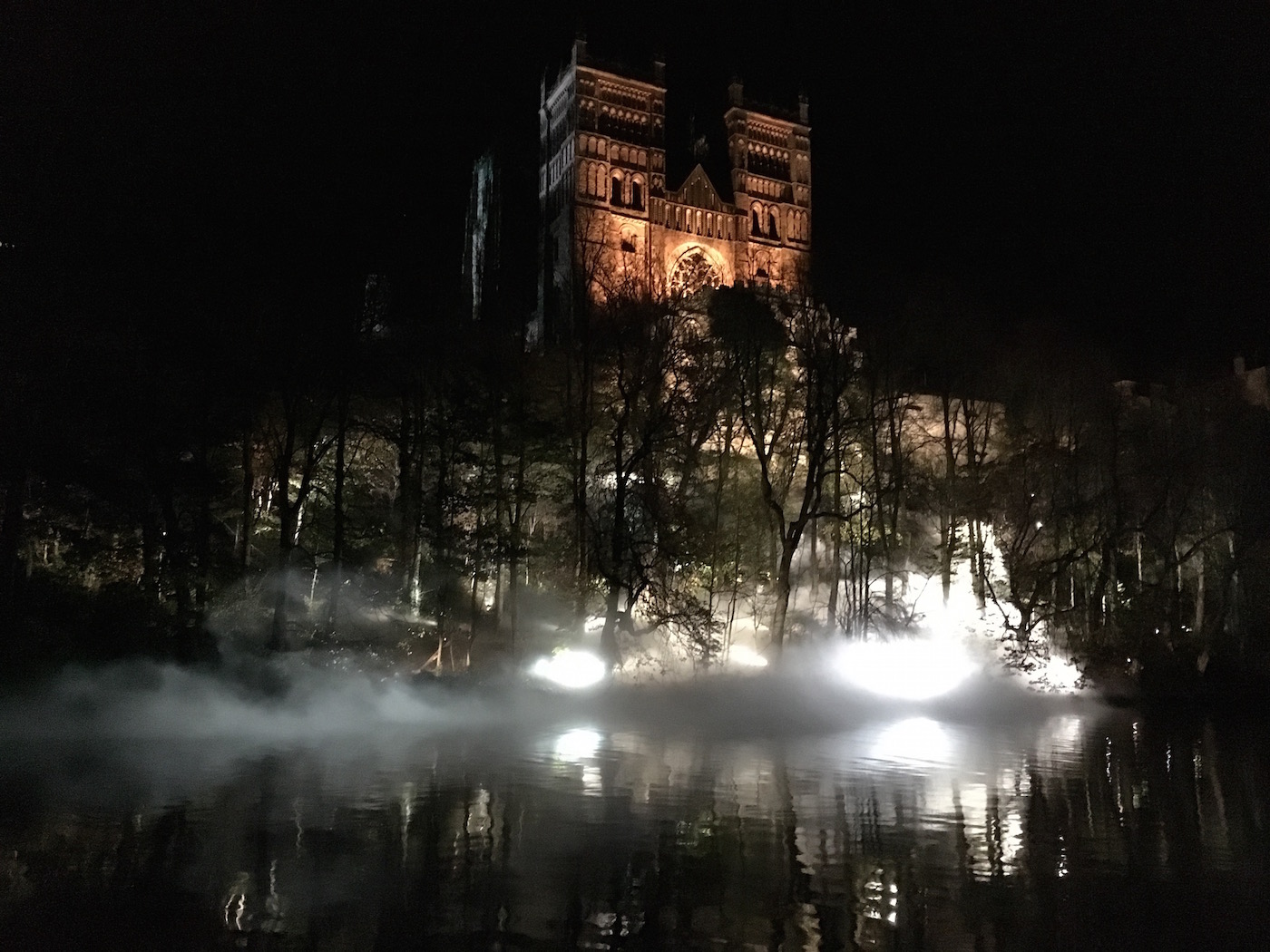 There was a load of great stuff at Lumiere 2015, i didn't get the chance to see everything but I really liked Fogscape, there are some interesting facts and figures here.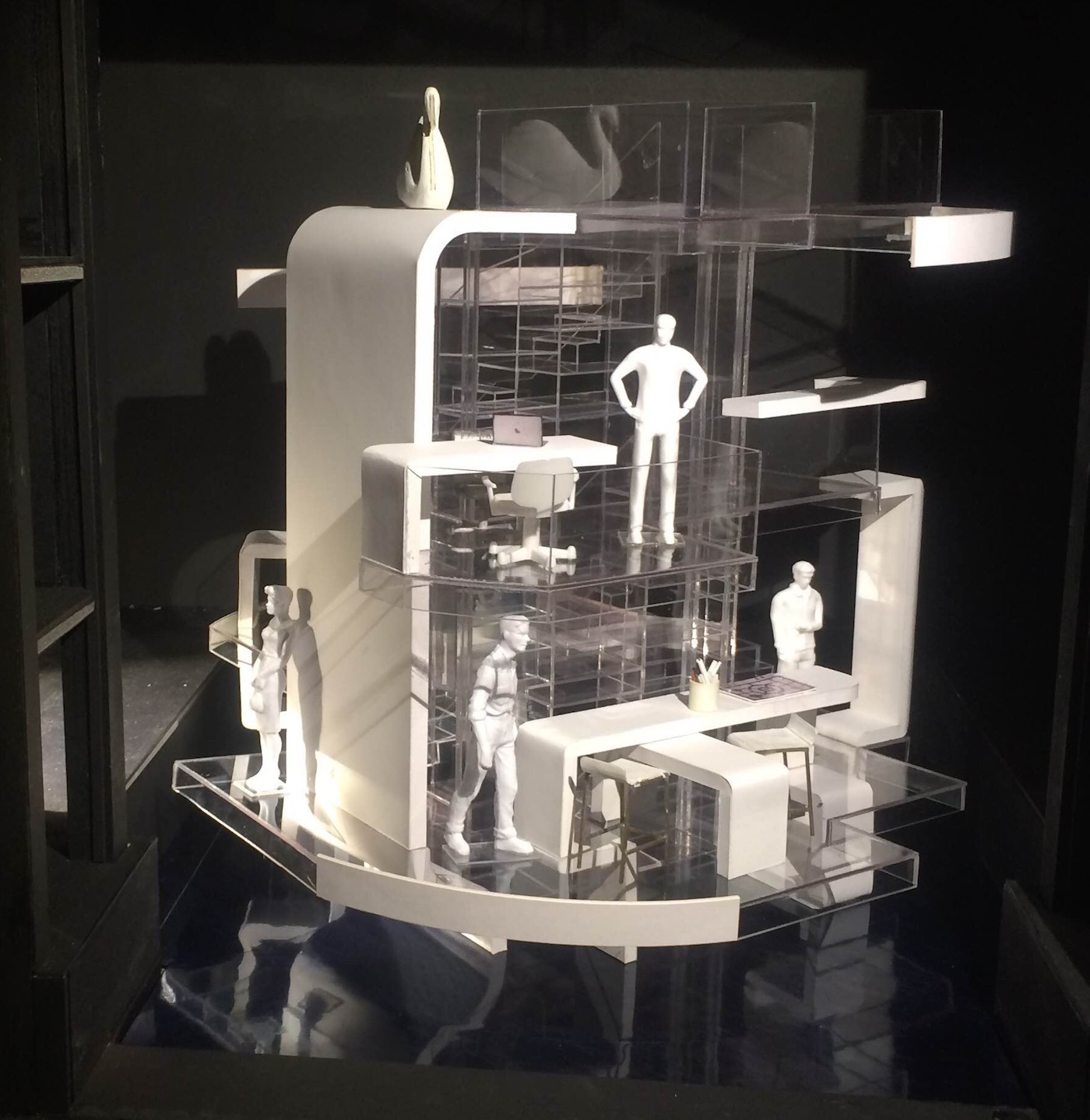 With a day between Lumiere finishing and having to be down London for my next job  I managed to get a d3 server rack together for the royal courts production of Linda. I spent all day getting kit together, stuff sorted and the  following day I was driving a hire van back down to London, I dropped the Kit at the court, dropped the van at Waterloo and finally made it to Forest gate to meet my mate Lucy who's flat I was stopping at.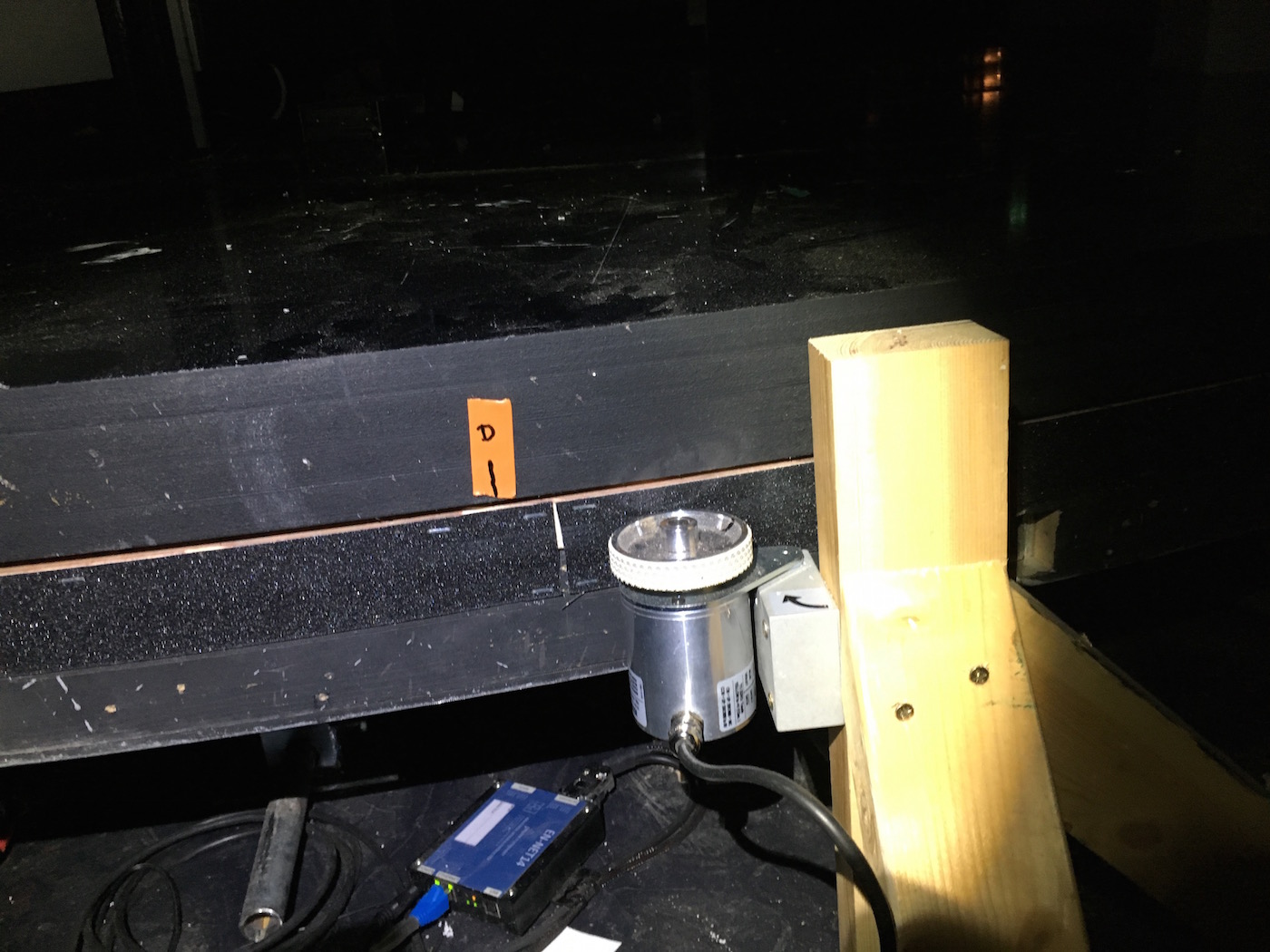 The next few days involved setting up projectros attaching an encoder to the huge revolving set and then trying to line up the middle in d3 with the physical set. I have to holiday hands up here and say I made a massive faux pas when i had failed to flatten the keystone on the projectors and couldn't figure why it wasn't lining up. I now owe Emily a bottle of rum and stuff for having to move the projectors thrice!
The whole set is projected on from 2 front angles which covers most of the audience viewing angles,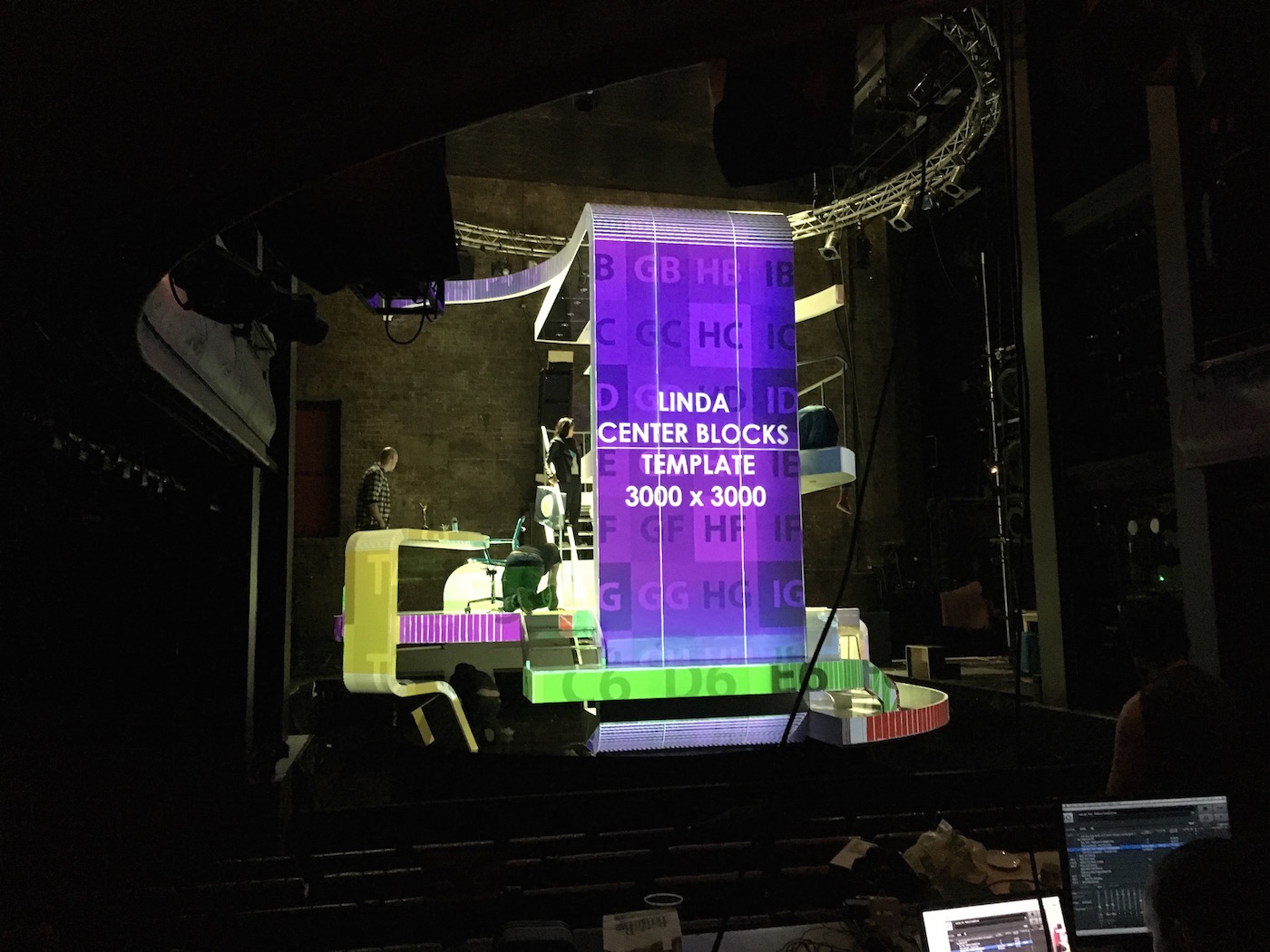 Eventually we got everything in a pretty good place, I was finished not he Job before the show was open. Luke carried soon tweaking the lineup and I popped back to do some re-scaling on the encoder to help with the tracking. The show is up and running, its worth watching, runs at the Royal Court until the 9th January 2015.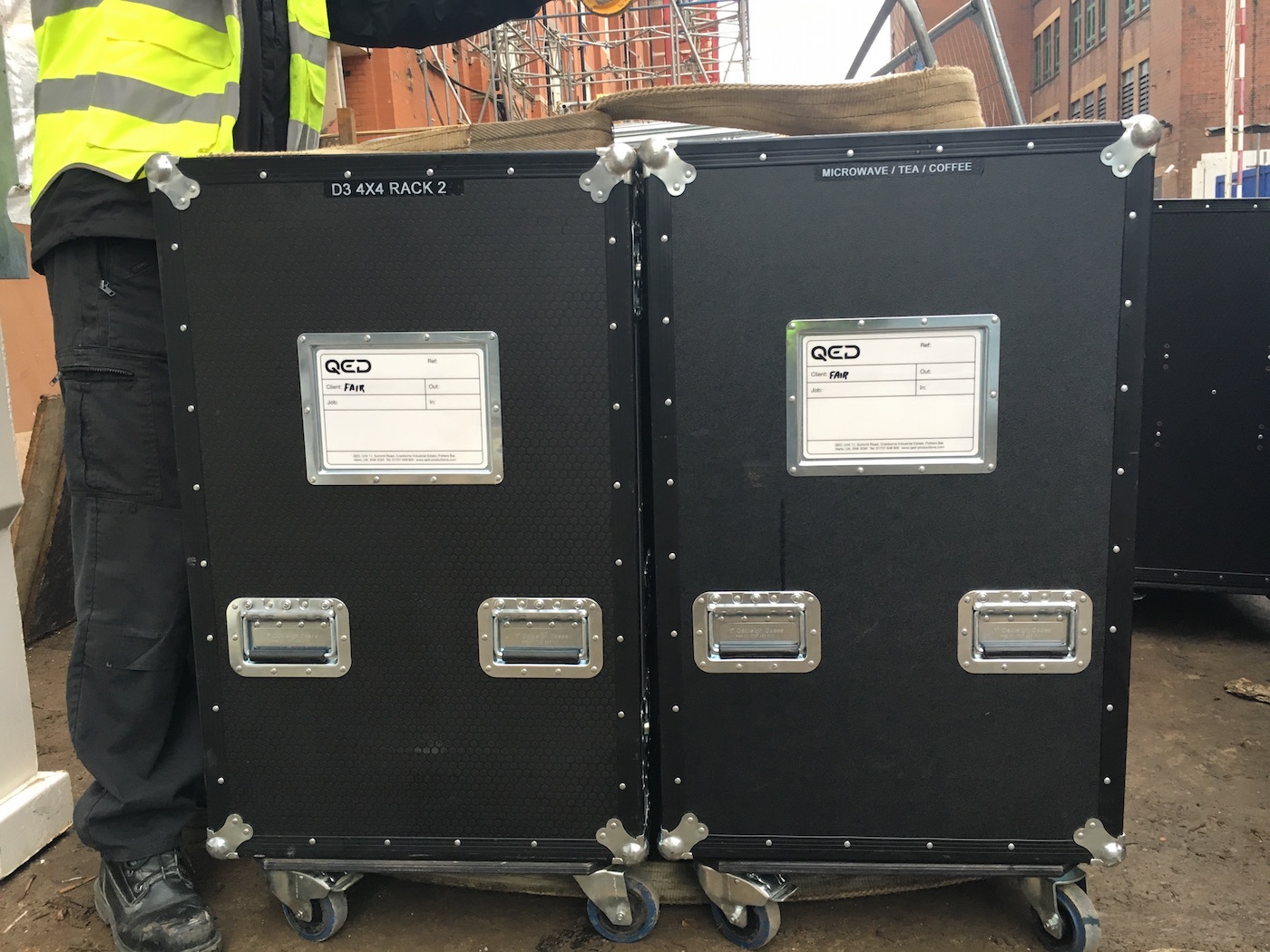 Once again, straight after finishing the work at the Royal Court I was in Islington working With Nina Dunn & QED to setup some projection for the Islington Festival of Culture. Dave from QED had his priorities right with he above flight cases. Essentially we were on a building site and the event where really expensive flats were being built inside the shell of these listed buildings. The festival was part marketing and art so people could come into he square which as been closed off to the public for years. We had 6 x Christies boxers firing at the main building (Block A). After one night of installing the projectors, and rough lineup, the following day Dan and myself pulled int he lineup working on half a building each till it was all lined up perfectly.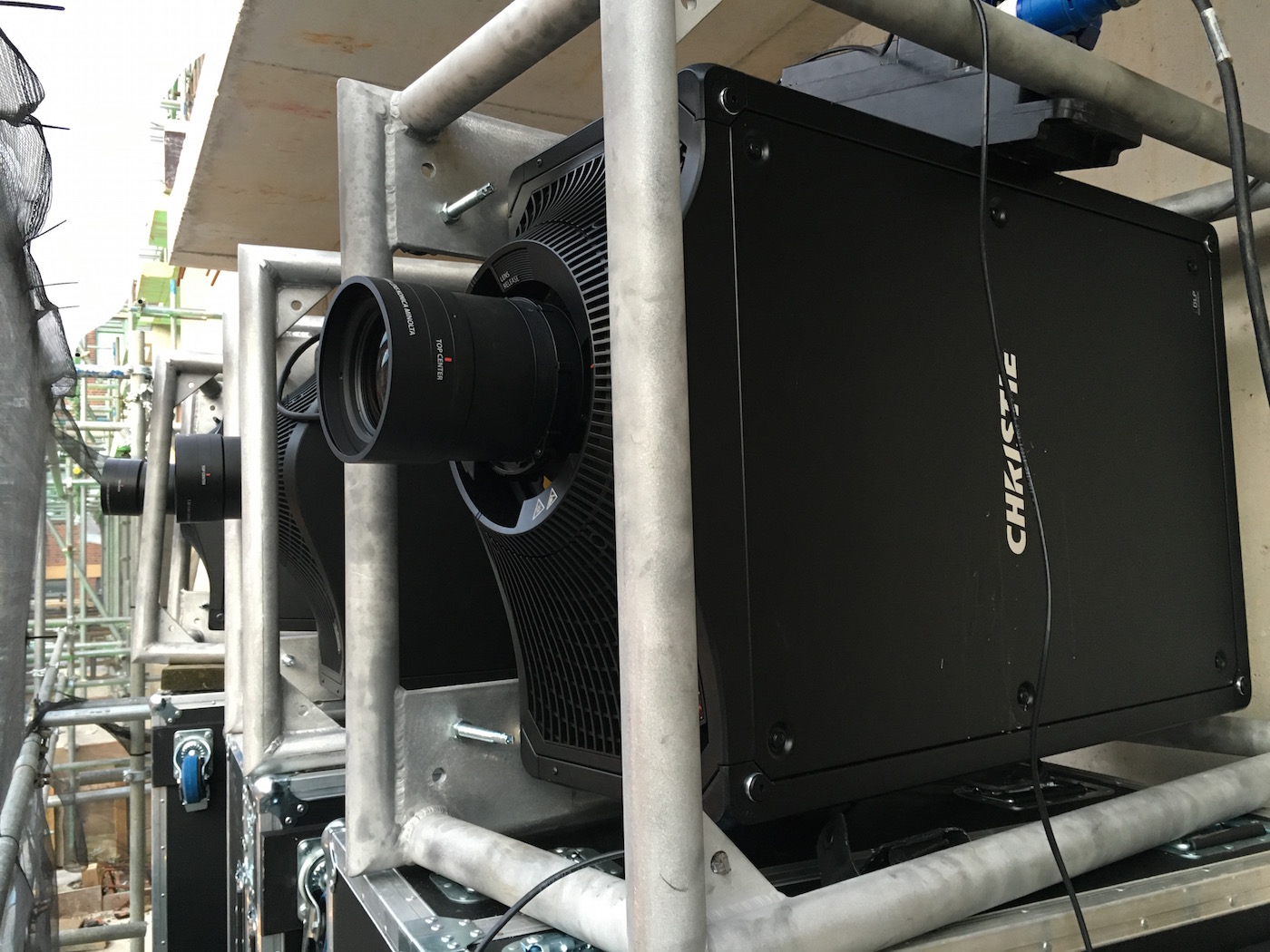 The festival was from the Thursday till the Sunday and we ran several projection shows each day after dark.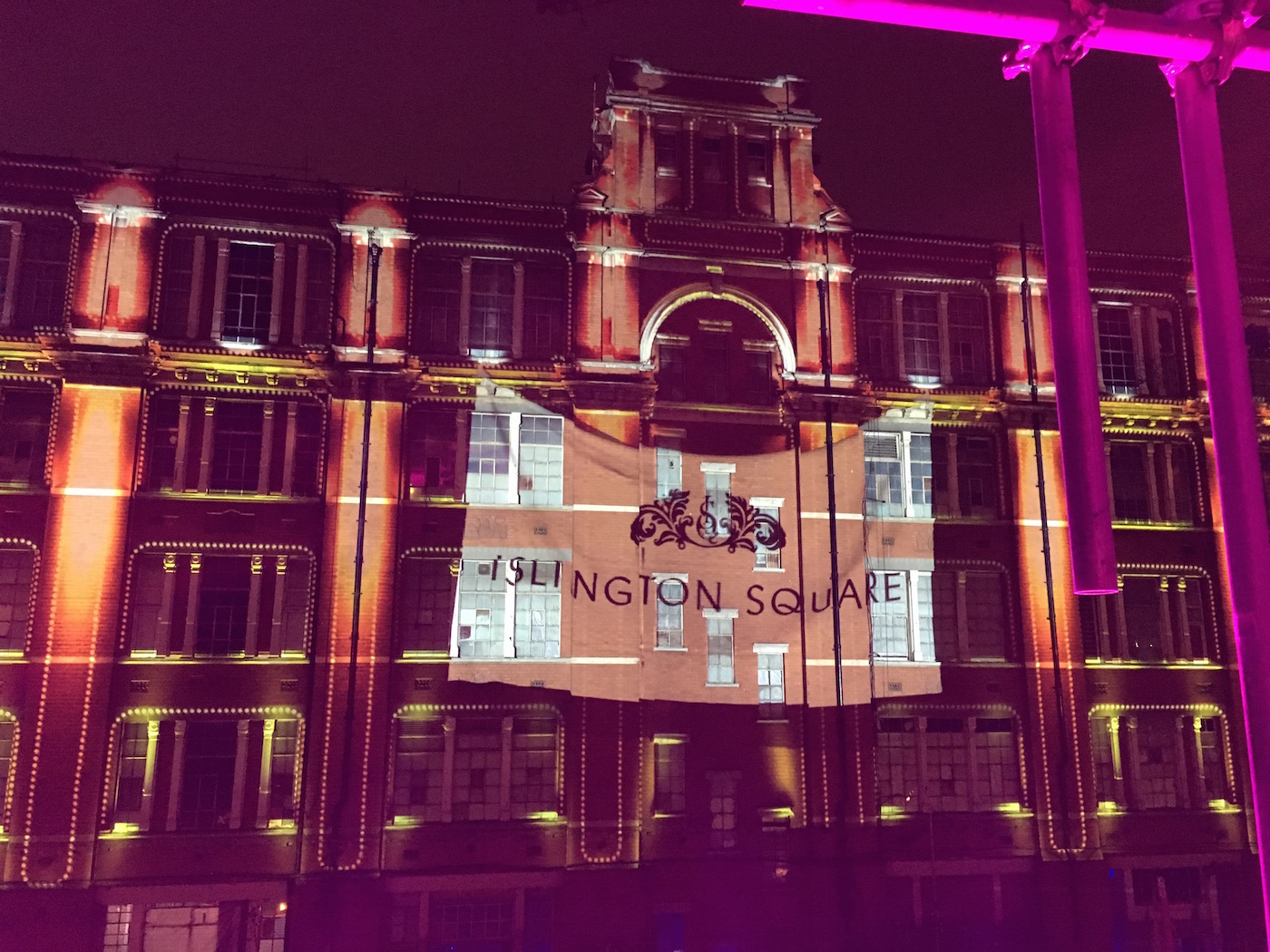 I had started writing this blog post last week on the Islington festival but never quite got round to finishing it! Finally a week later its nearly up to date with what been going on! Its been such a crazy busy few weeks! Boom!
Last but not least, CRIMP MONSTER!!