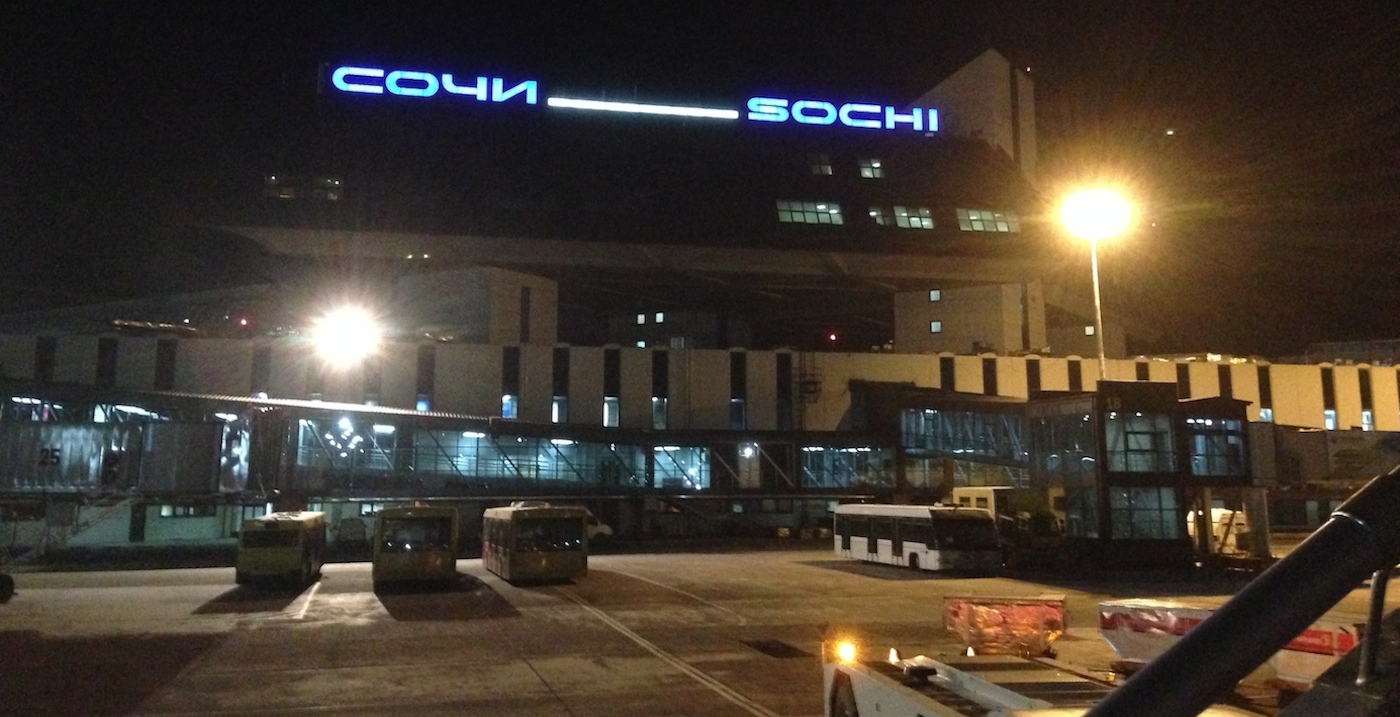 I've been trying to post here for a while but the internet has been so rubbish since leaving the Raddisson its almost impossible to do anything web based, more on that later.  Its been over 2 weeks since my last update which feels like much longer considering the traveling and work done.  On the 10th of Janauary I left Sochi to return home to renew my passport and renew my visa, this was much easier than expected, Durham passport office were supper efficient  and hats off to them. It was nice to be home for a few days to visit family and catch up with friends.
Whilst in Sochi, this has been missed, food with flavor! Home cooked meal at my parents, thank you Mum for feeding me up whilst home.
It wasn't long before I was on a train to London, flight to Moscow for a 2 hour stopover, a flight to Sochi and finally a drive to the hotel where I managed to get a few hours sleep before starting the nightshift again. There was a fire engine onsite which we had to look at twice,.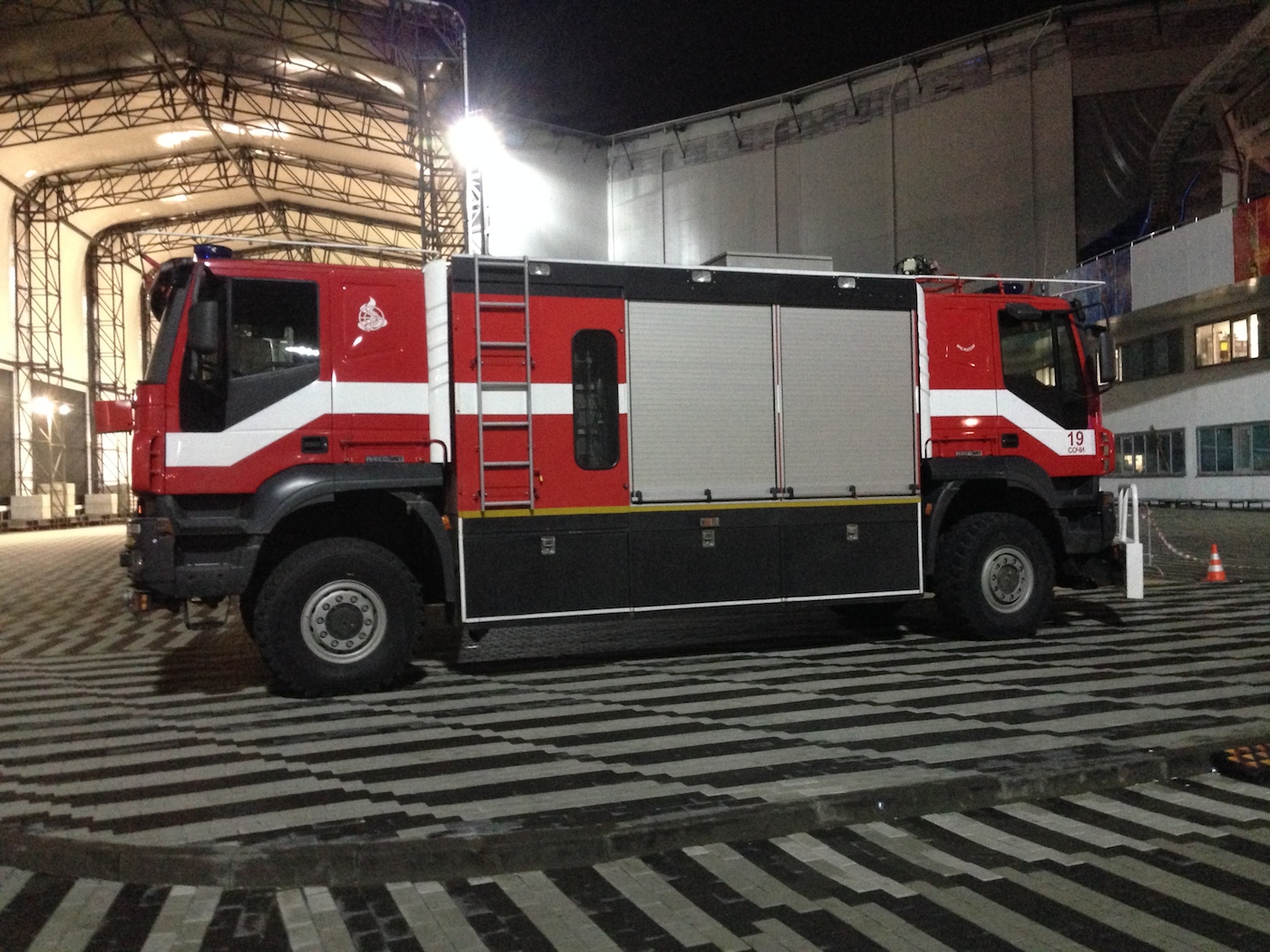 I'm back on day shift now, but had lots of fun with the guys on the nightshift. It was allot calmer on the nightshift, less people onsite and less automation pieces moving meaning we could do more. After the shift we would generally go for a beer or two before bed, this is one particularly sunny day, which we sat outside, sunshine, mid January in Russia!!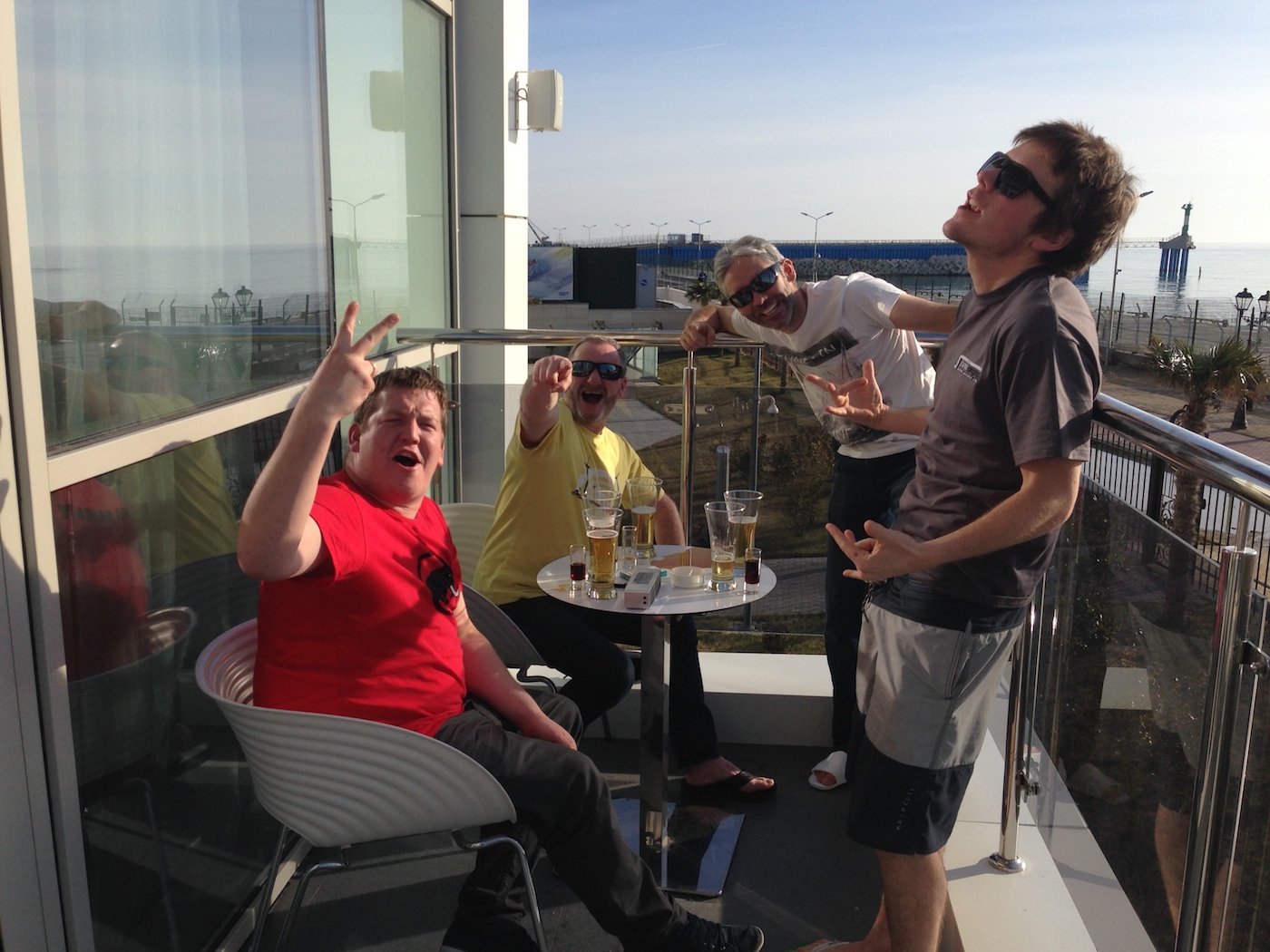 The lifts are finally working in the stadium now but most of them still have their wooden protection on the inside,  at one point I looked up and saw this.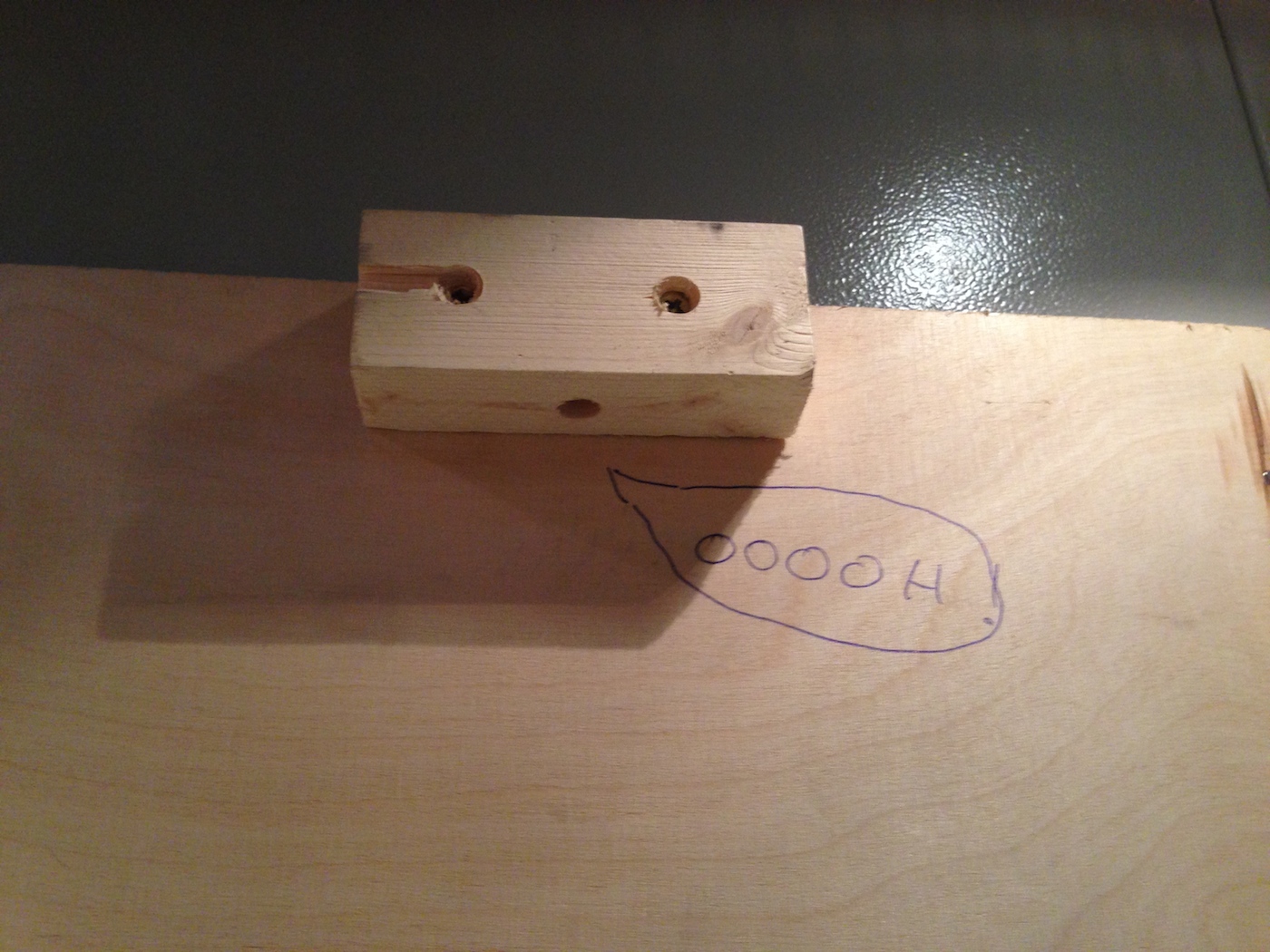 Just recently we've been moved from the Raddisson Blu, which was quite nice, to another hotel, the Omega on the other side of town which is not so nice. Smithy showed me his bathroom where the plug for the Hairdryer assembly fixed to the wall doesn't actually reach the plug socket, there seems to be allot of oversights like that in Russia or maybe its just Sochi.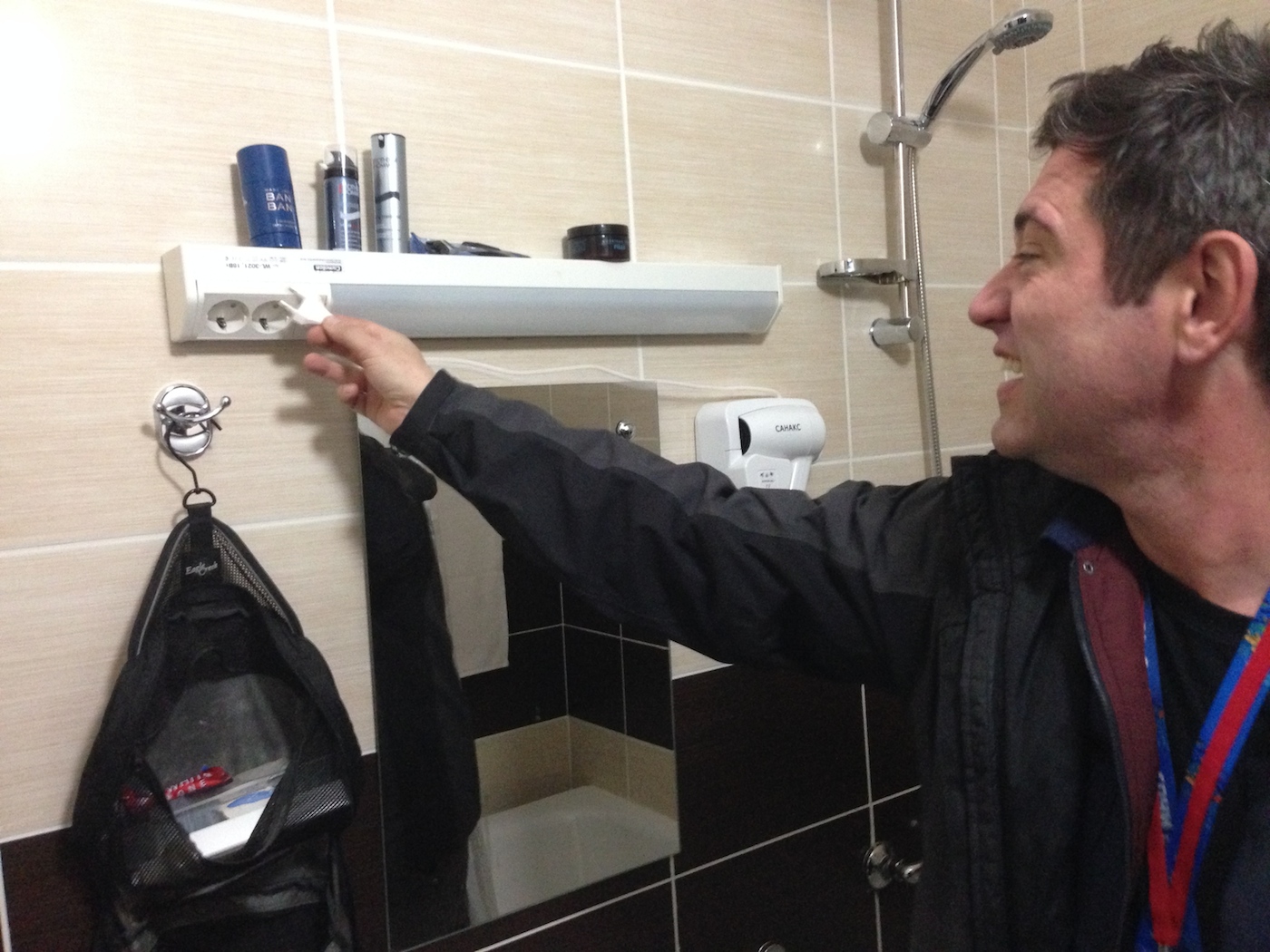 Over the past few weeks we've spent allot of time updating firmware at height on gantry's and in cherry pickers updating firmware and doing general maintenance as the requirements of the show change, and we get presented with scenery which could have been built lighter to hang on the aerial flying system!
Finally, I saw a face when I was looking in my document wallet which really did make me laugh out loud. It  is one of the immigration forms I got when entering Russia, grrrrrrr.