Its been quite a while since I last posted on here…blah blah blah etc….who cares, heres the madness which has happened in-between!!!!  Again I'm not going to talk much about work as we have been going over scenes constantly each day refining reprogramming and rehearsing it all. We finished tech-ing the show were working on Al Gran and are now up and funning with only 2 more performances left to go (as of 06/03/12). We also made the front page of the newspaper.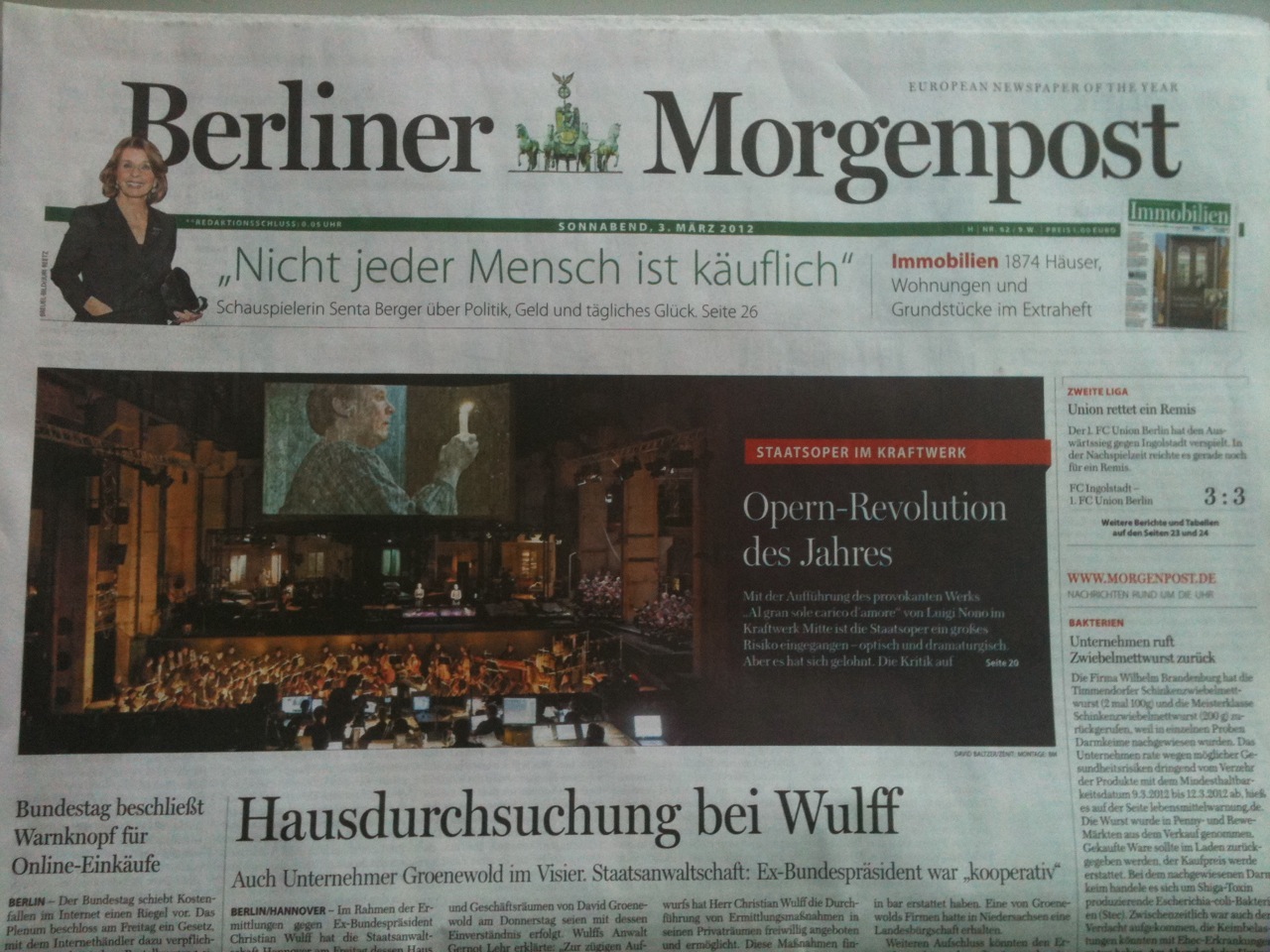 Prior to the show opening there have been many hours of work and may hours of socialising with friends to balance things out. I was Betinas birthday on the 12th, bet inis our show caller/ASM and has been doing a stunning job of calling the Cues, lighting cues in german and video cues in English, AMAZING. We all meant in Monarch for her birthday (134, Skalitzer Straße ) which we never would have found as its the most unassuming entrance. The socialising continued on the ubahn Jack making sure Megan knew where she was going…….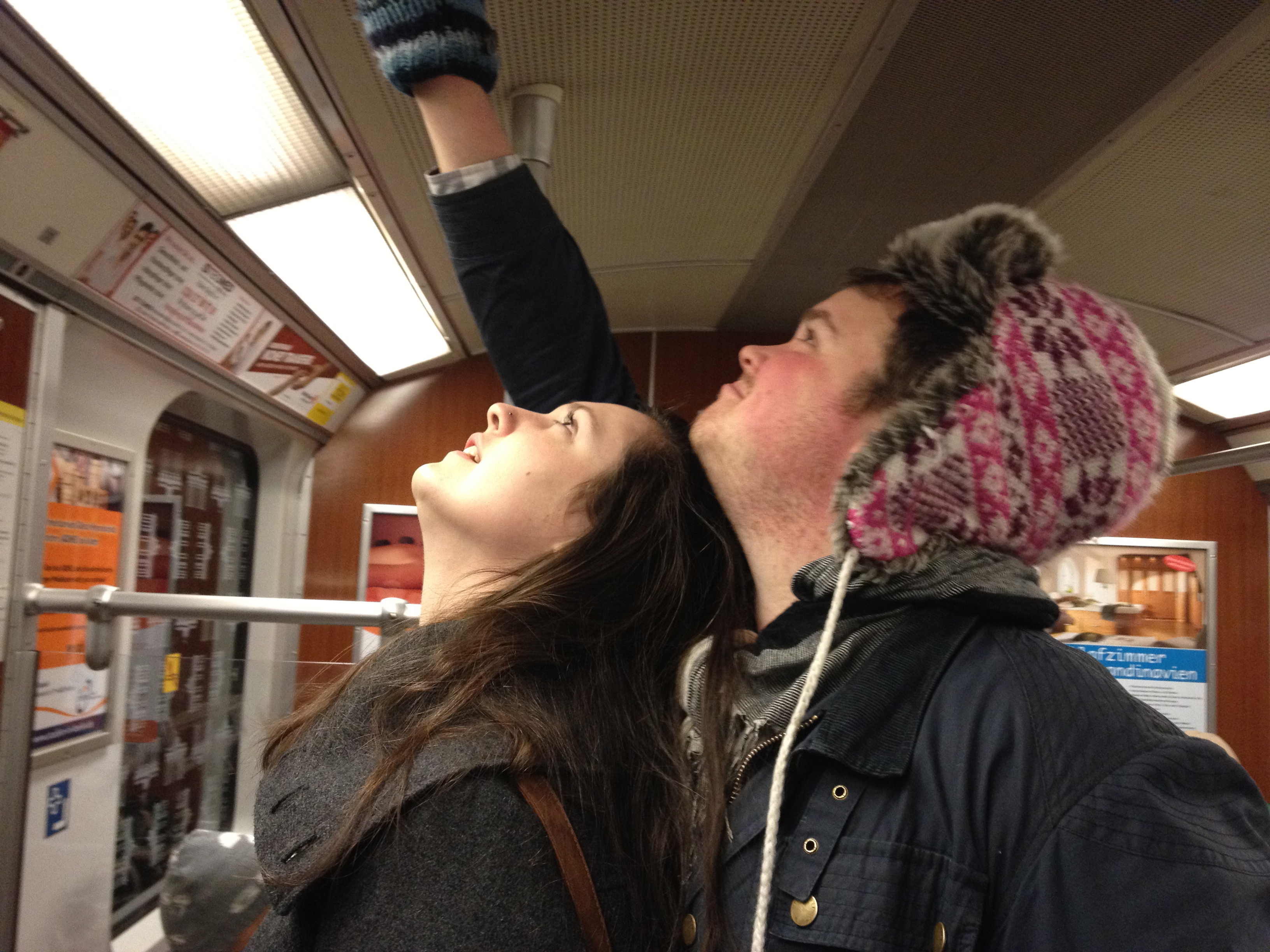 Right next to Kraftwerk where we are working we discovered the most amazing side of a building pained. I still really don't understand it, but, I believe, the cow is spoking a pipe whilst the sky is licking the sun like a lollipop and a strange looking cat like creature is appearing out of a hill, double pause,  FANTASTIC!!!!!!!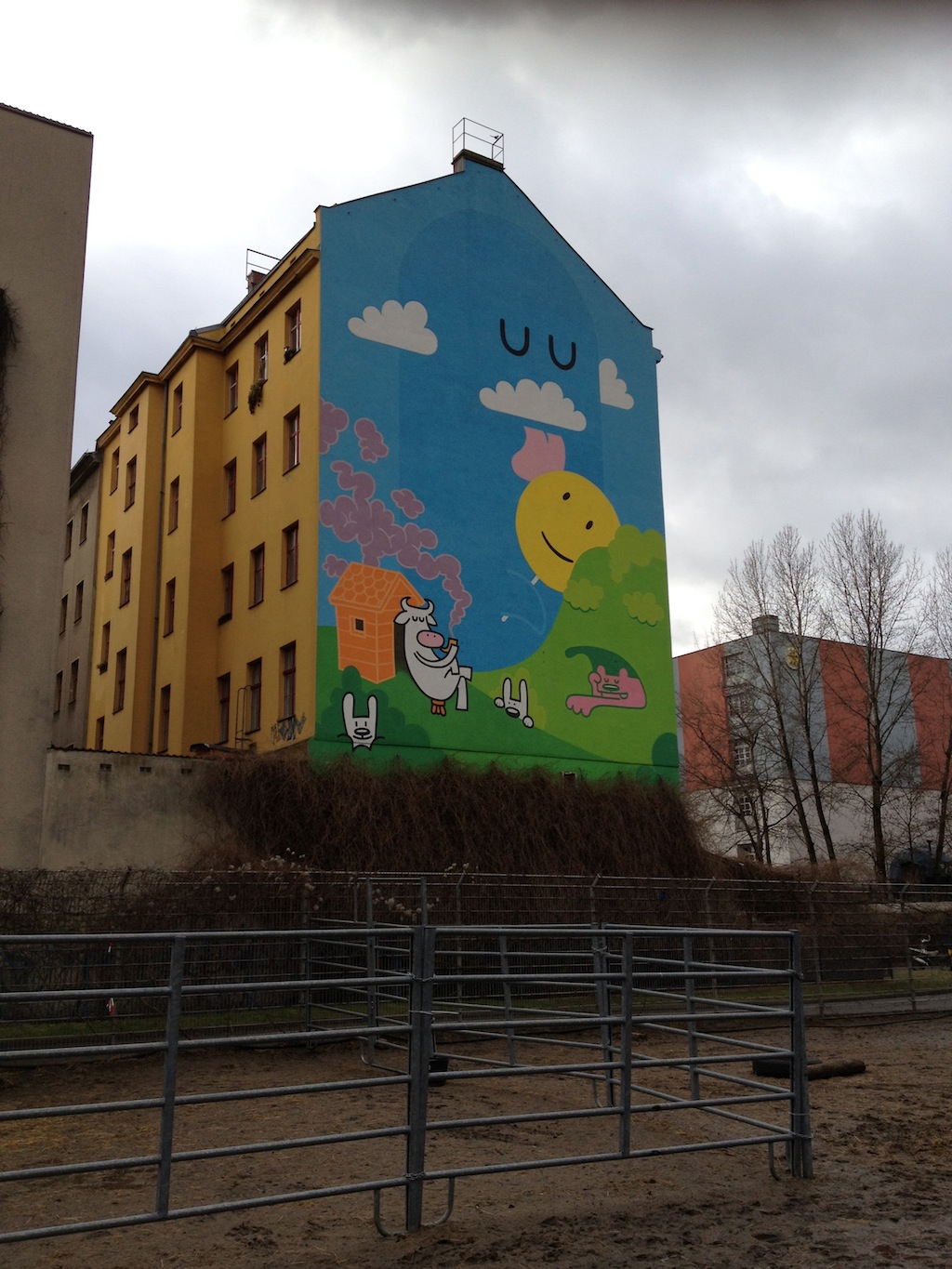 Thomas who has been our technical contact front the Staatsoper came and cooked us all a magnificent meal called Käse-Spätzle which was ace, it was fantastic to see the making and cooking process, thank you Thomas!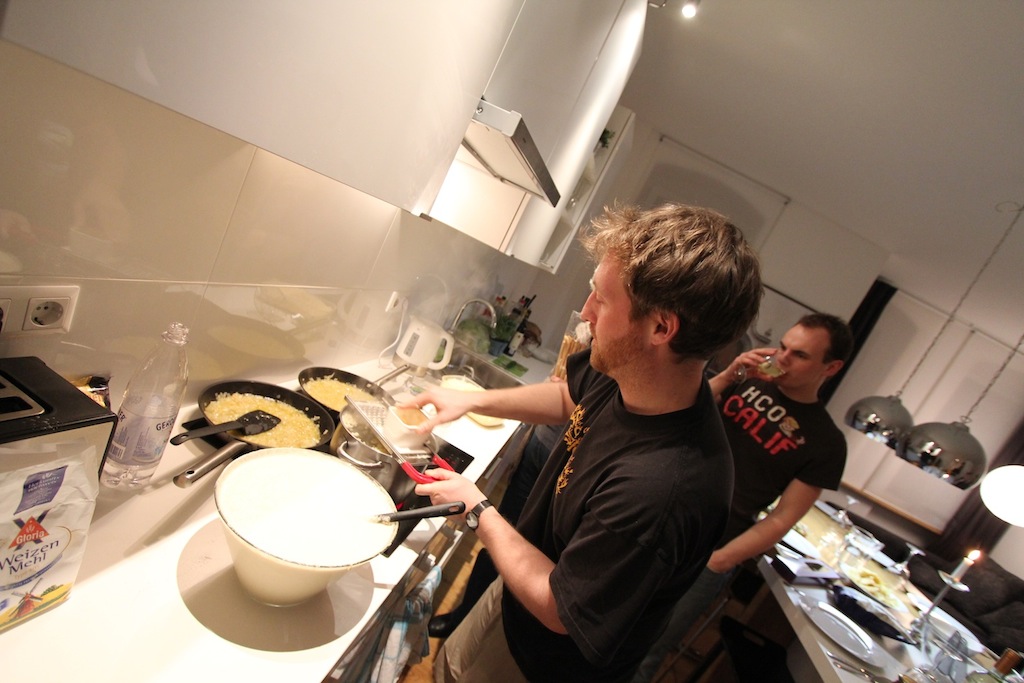 Jonathan also cooked some mega meals and made the most fantastic vinegary onion sauce stuff which made Megans eyes sweat. We watched all of the episodes of the TV remake of Sherlock Holmes even if we didn't get in from for till late which made Jack jump. and occasionally we had some phalic like deserts, ahem…….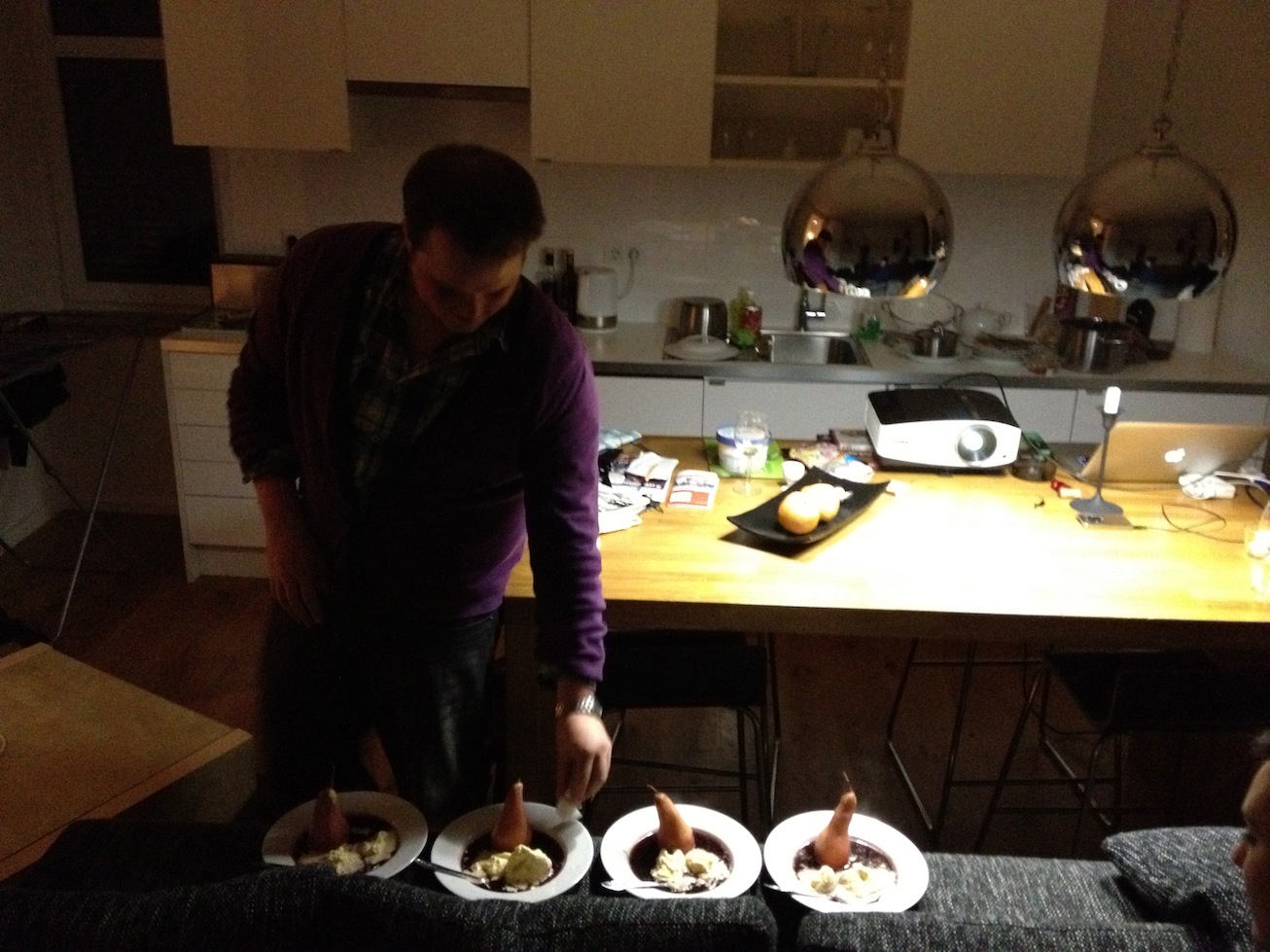 It was Jacks  birthday so Megan and Momma Megan cooked a cake, unfortunately the chocolate didn't dry quick enough before we had to leave to go to work. This it travels open top style gaining strange looks of passers by. Ubahn Cake, Reichstag Cake, Cake by random advertising board.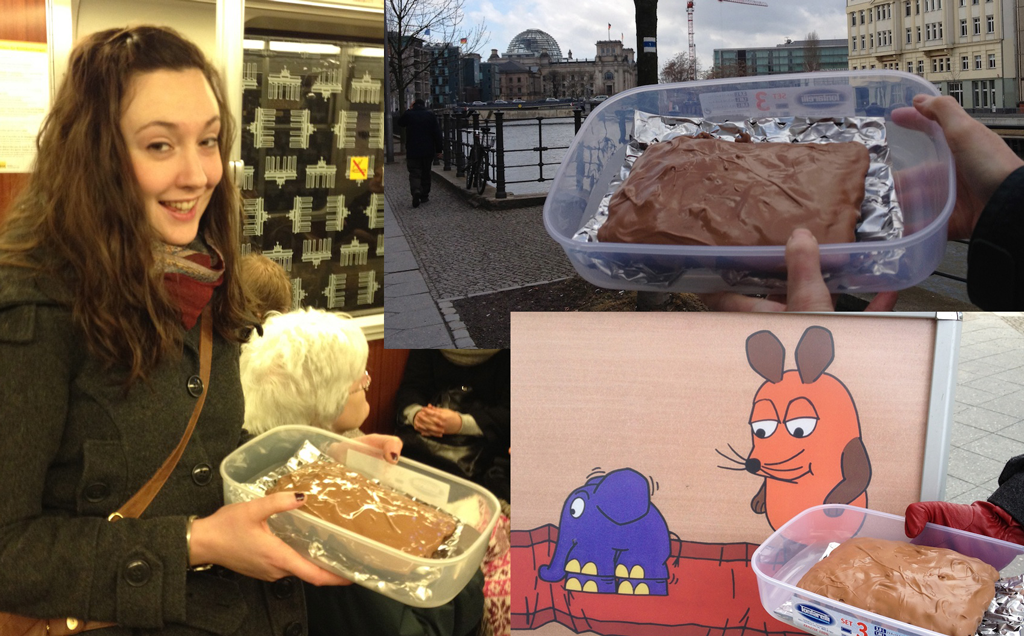 Not the greatest photo but i think Jack was pleasantly sup prised when he was presented with the completed cake, topped with creme fresh and berries!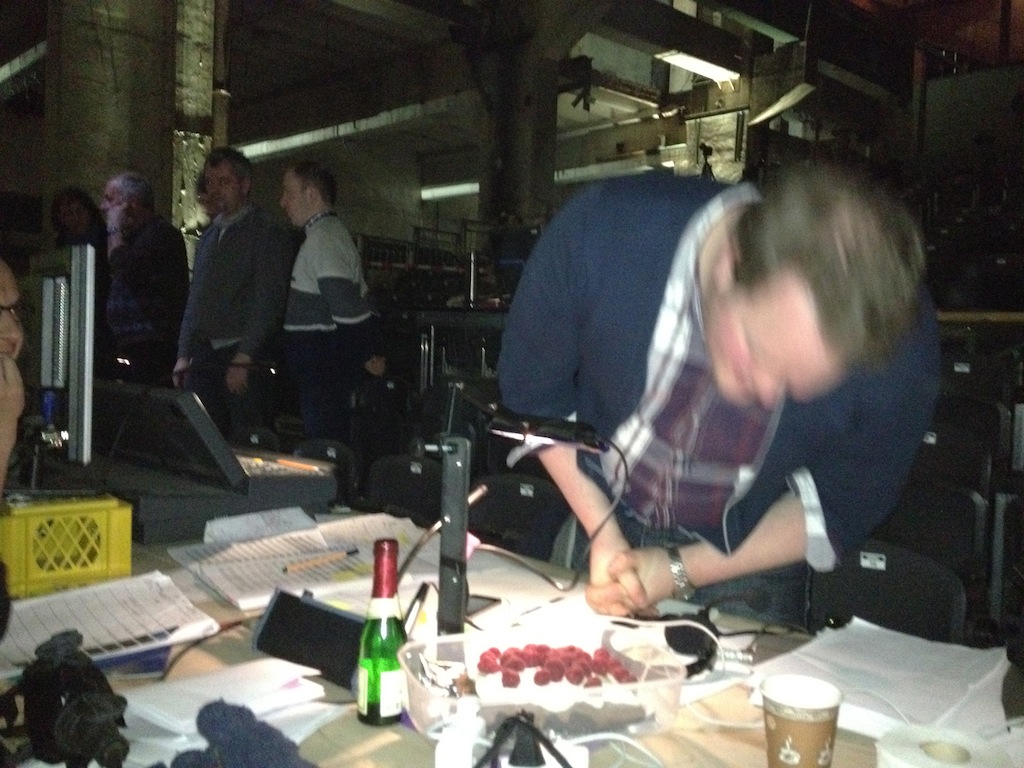 We visited the Reichstag with Family Warner, Family Kearney which was a great couple of hours seeing one over Berlin's magnificent buildings. Im not quite sure why but Jon and myself are looking particularly pleased in this photo whilst leaving the Reichstag, who cares, it was a fucking great day!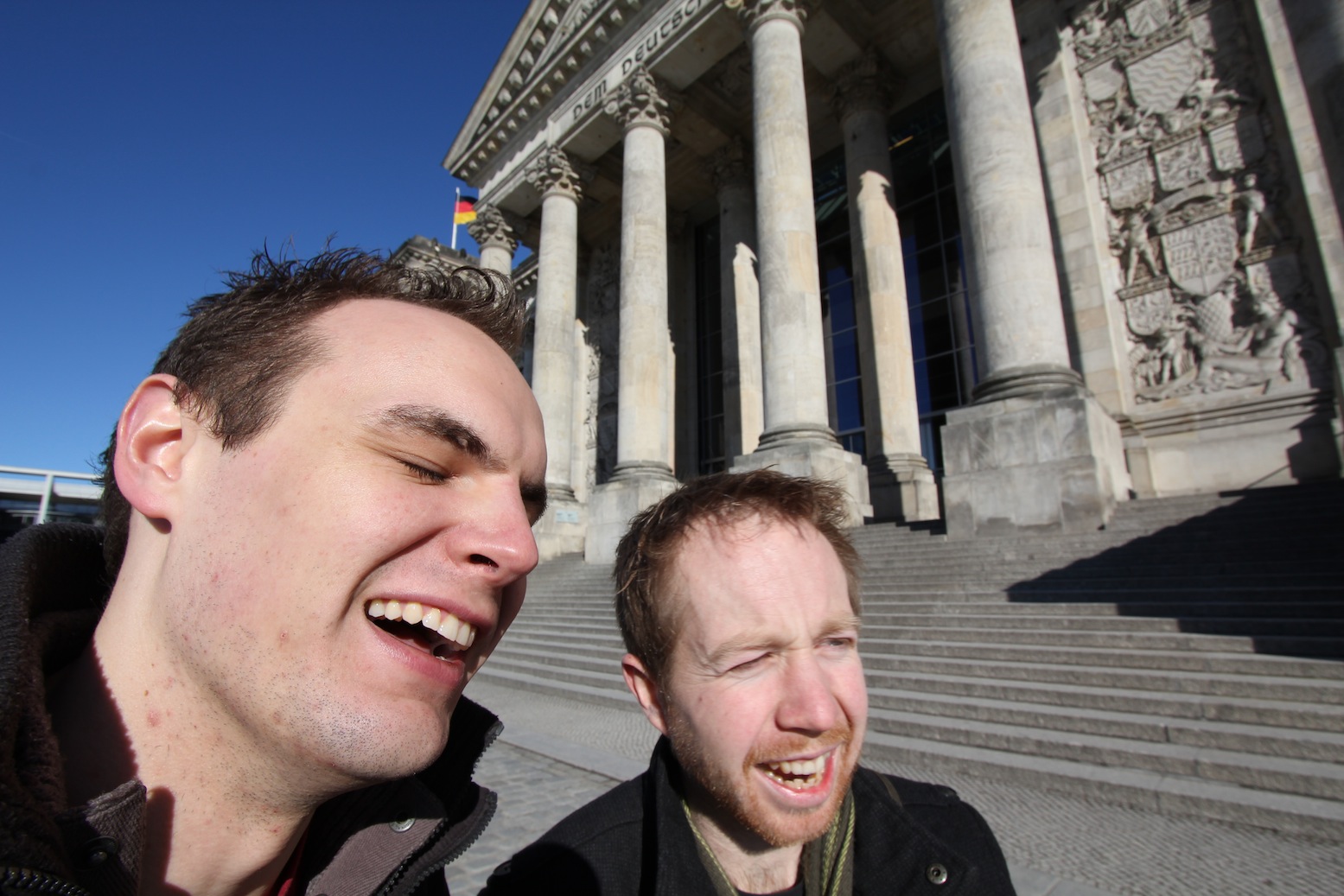 There are many other things which have happened, far to much to put there in one post, saves me right for not keeping on top of this blogging malarky! So currently I'm now alone in 254 Hermanplatz planning some adventures on the days off!