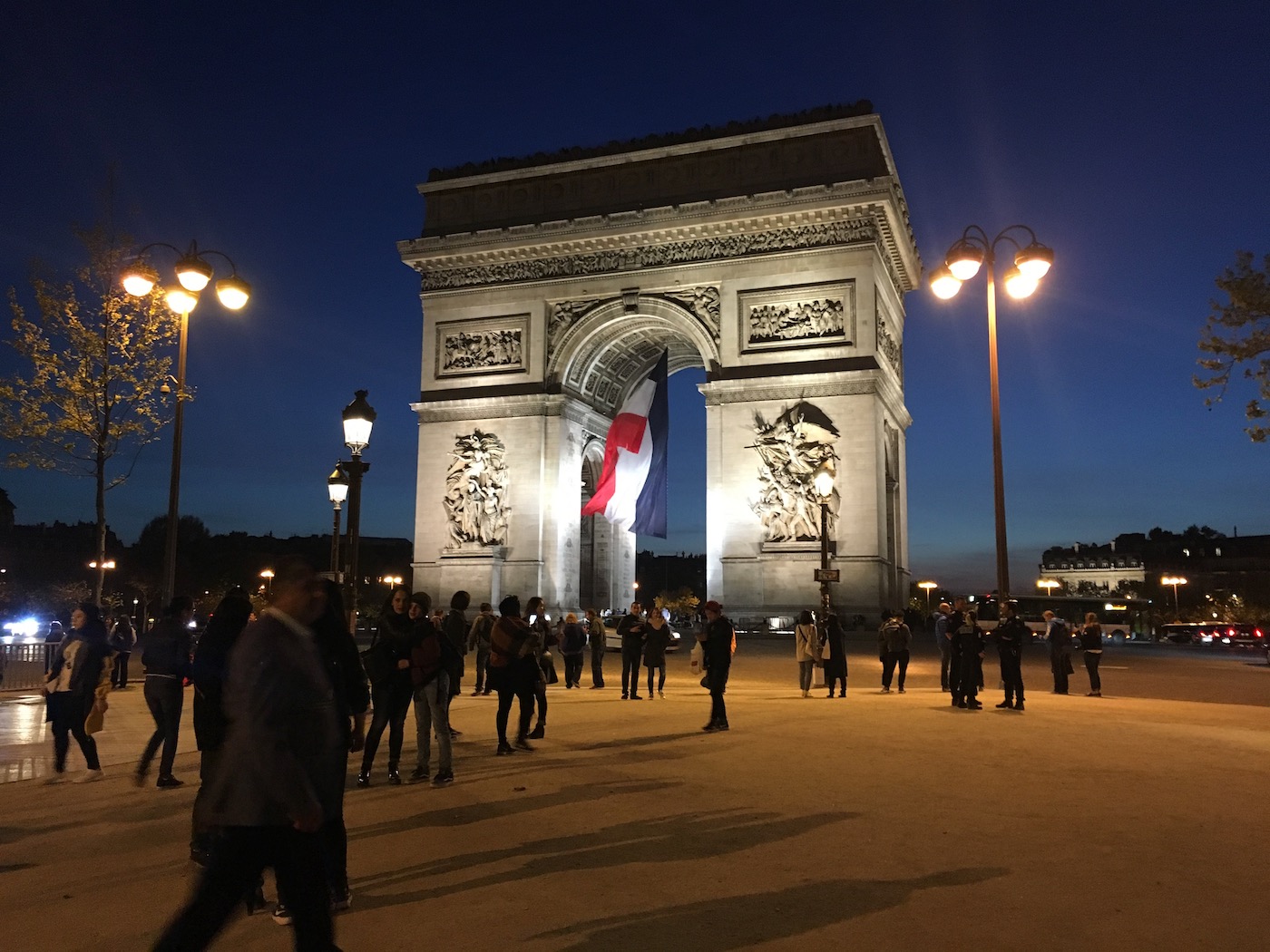 After finishing in Milan i was on an early morning flight to Paris to do a job for ITR, I knew nothing abut the job apart that it was a secret. I landed front he airport and got a taxi to the Grand Palais and after a bit of hanging around and filling in forms I eventually got my pass and awaited for the rest of the team to turn up.
Sooooooo, to pause here, the film isn't out yet and I'm unable to post any of the tech production pictures so the rest of the post is going to be full of people and things.
The film, by the way is/was Mission Impossible 6 which I think is released eventually next year (early 2018).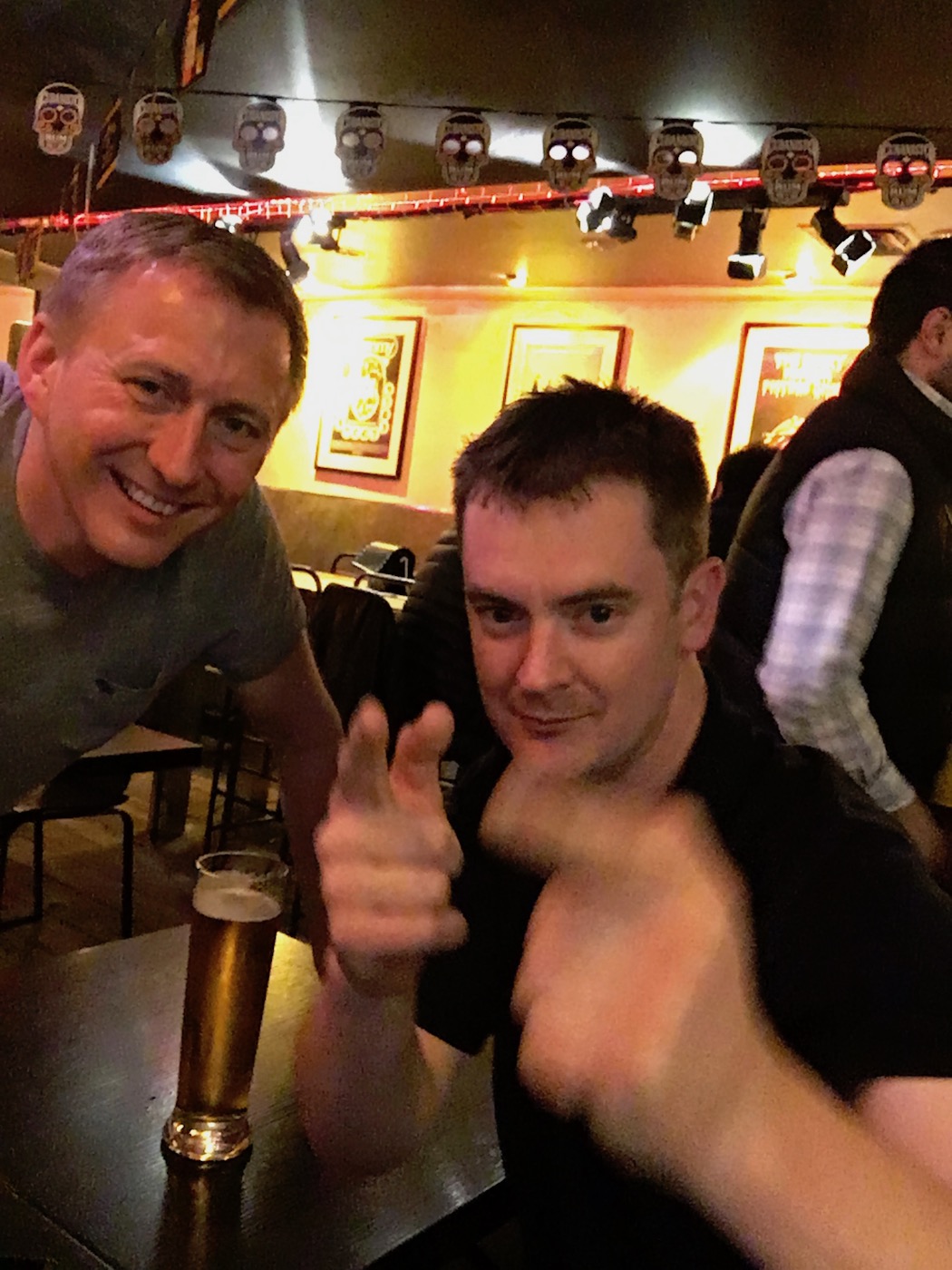 I knew Nik (left) was out on the team and when i got there I met everyone else and knew that I knew Rich (right) but couldn't remember from where. Eventually we narrowed it tow to a boring conference in Birmingham and I revered him telling me he had just bought a party bus.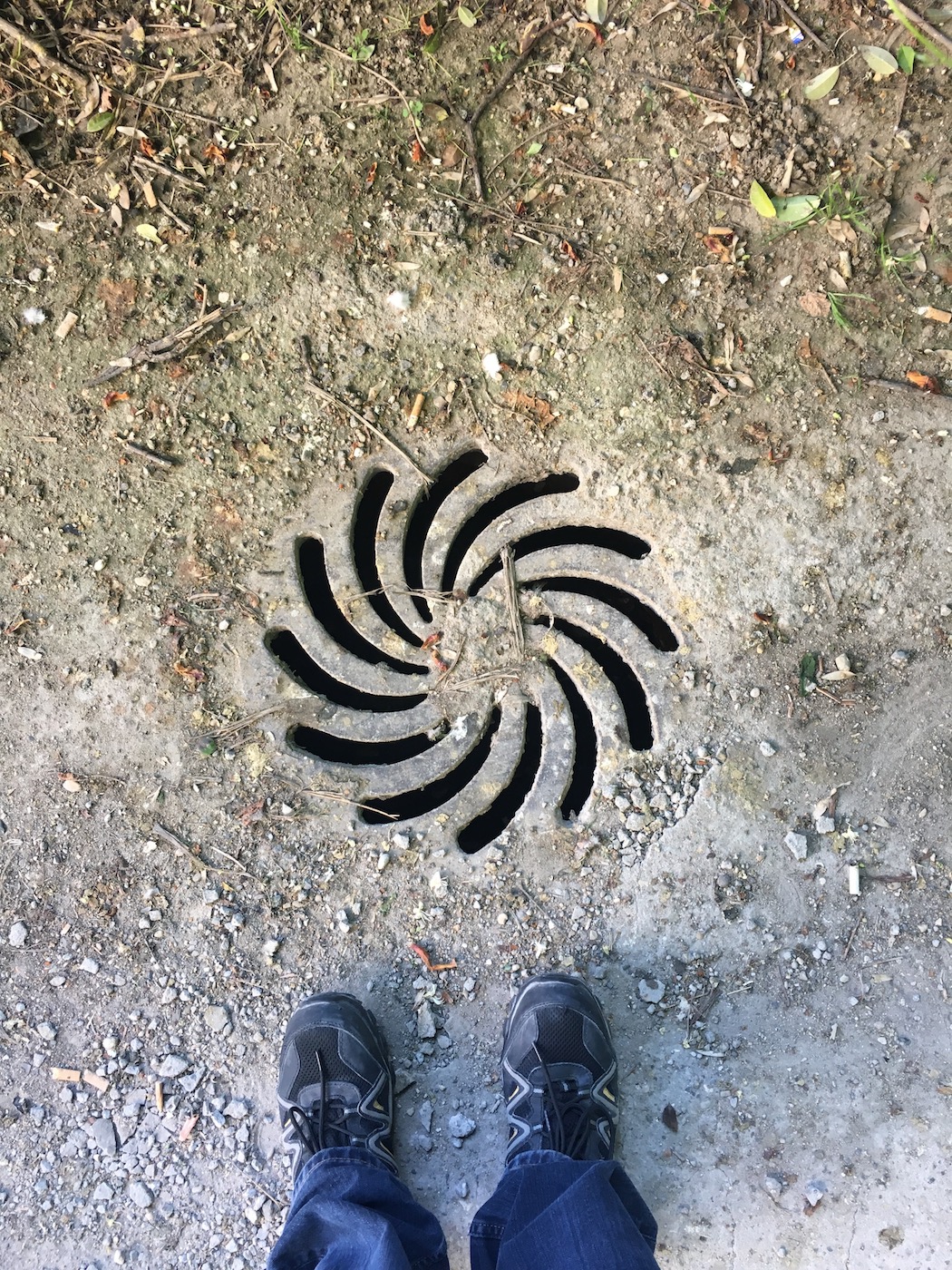 This is a manhole cover one which I passed each day on the way into work each day, I'm assuming that it was pretty old and liked the design of it as it looked nice and was functional.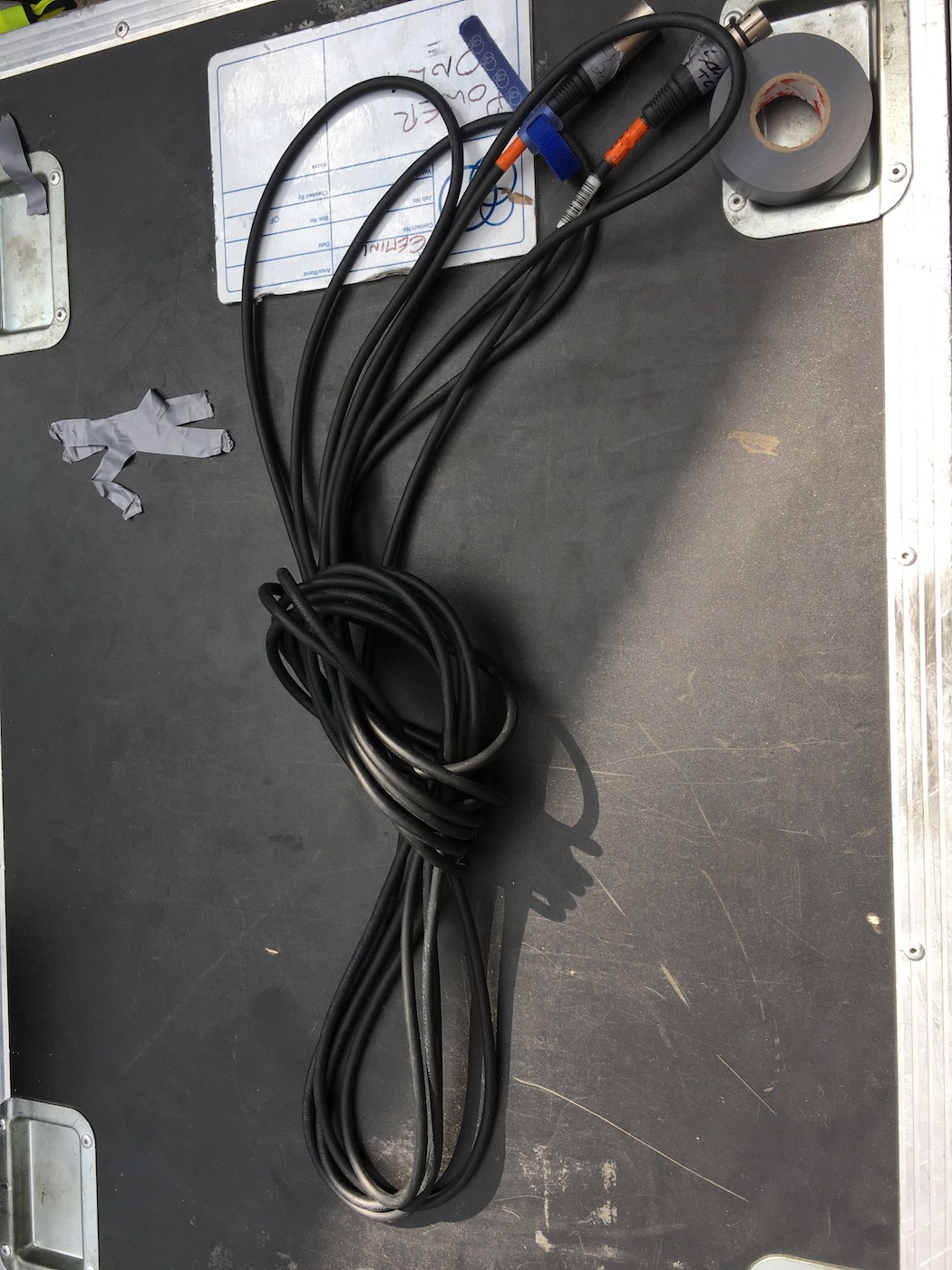 The setup went ok, in fact to was exceptionally straight froward, 7 large LED screens and 4 feeds for some 30K projectors which were generating a laser beam effect as its really bad if you point powerful lasers at people and down the lens of a camera. The above image is a cable found in one of out flight cases when looking for an XLR, no no no.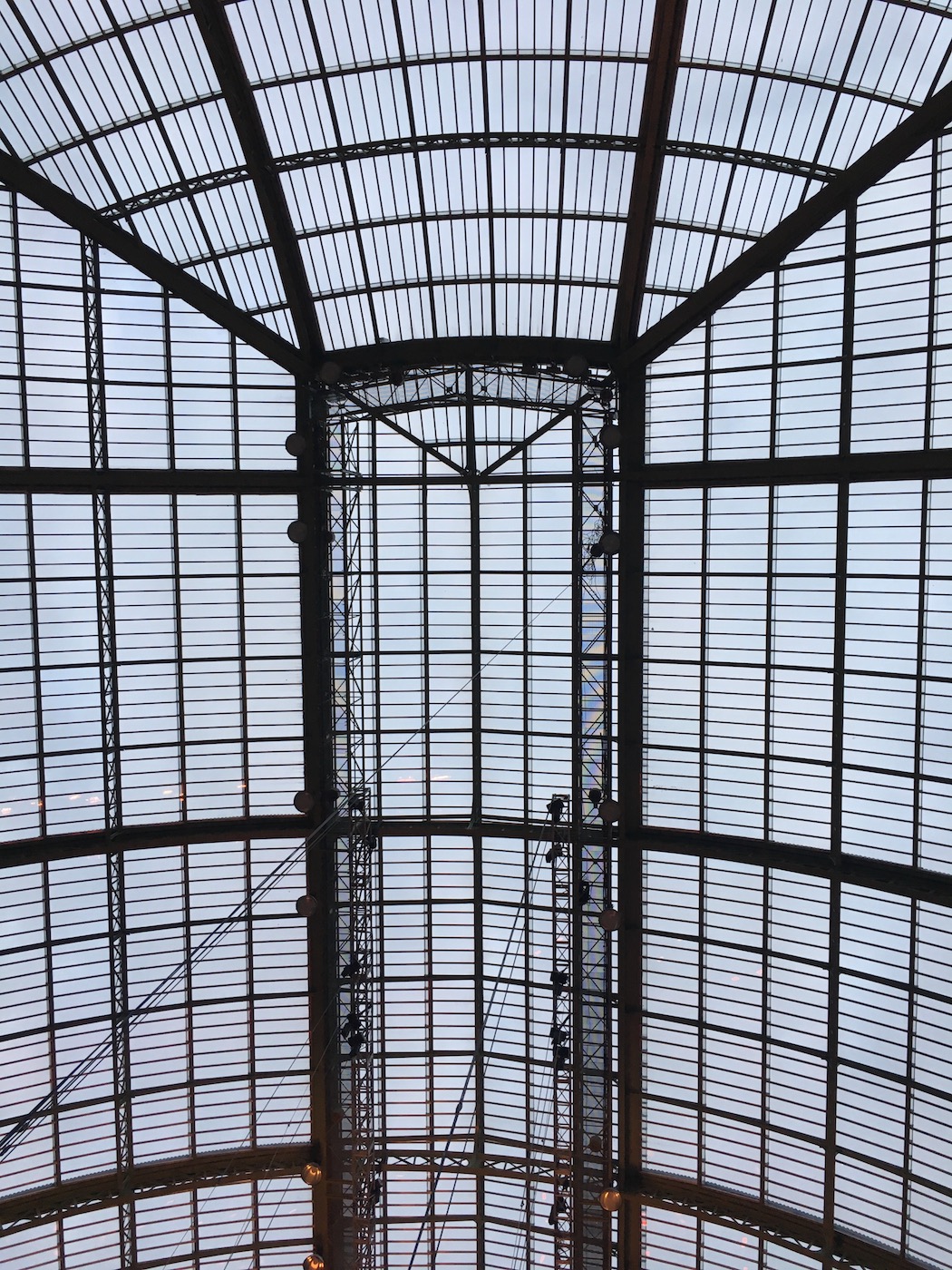 This is the view above our control area, there was quite a considerable amount and rigging went into the venue and I was surprised at how much weight loading the venue could take.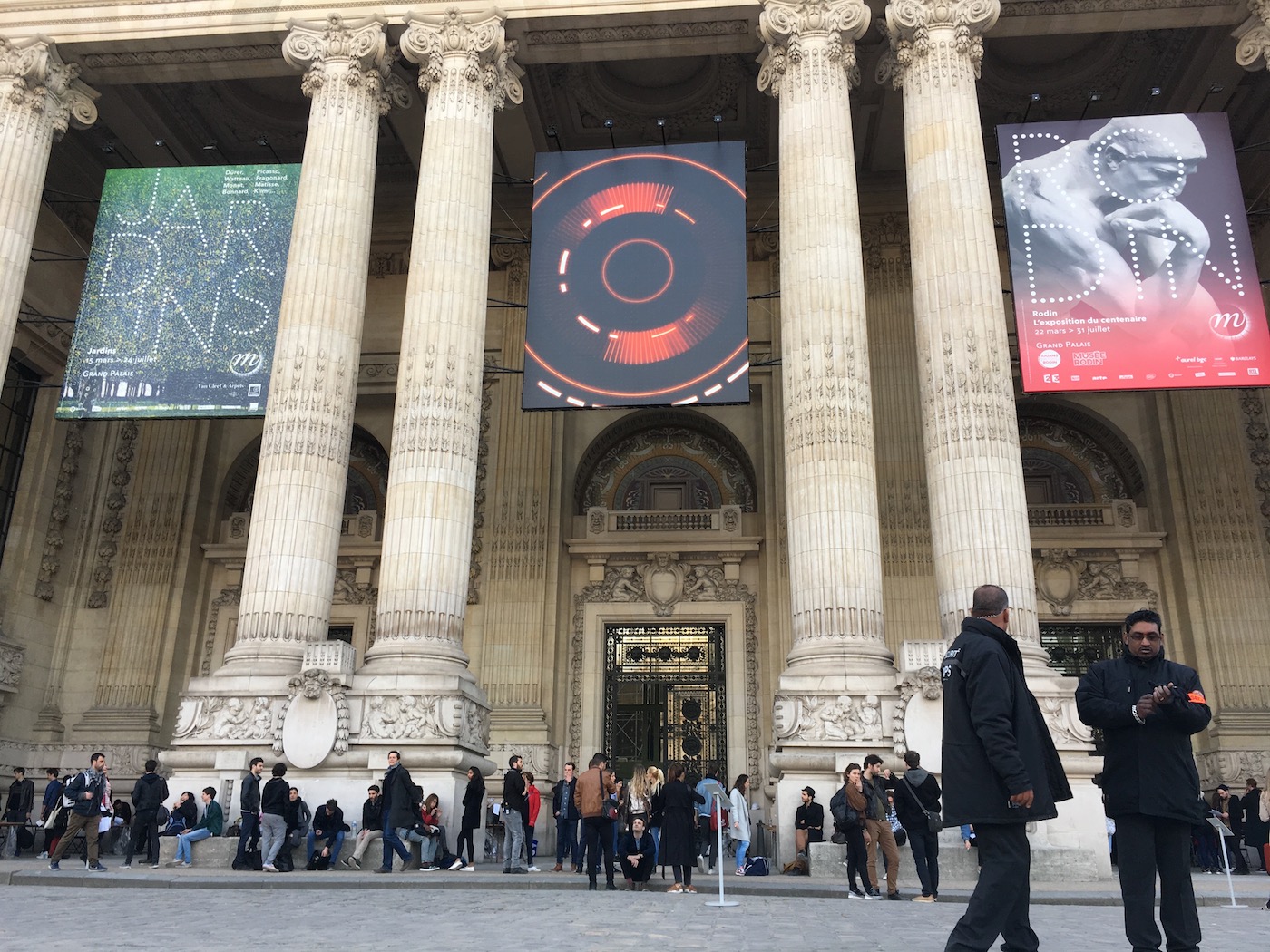 This was outside the Grand Palais, the centre visual banner ties in closely with the scene we were shooting. This is where all the extras came in to, it think there was about 150 extras all together.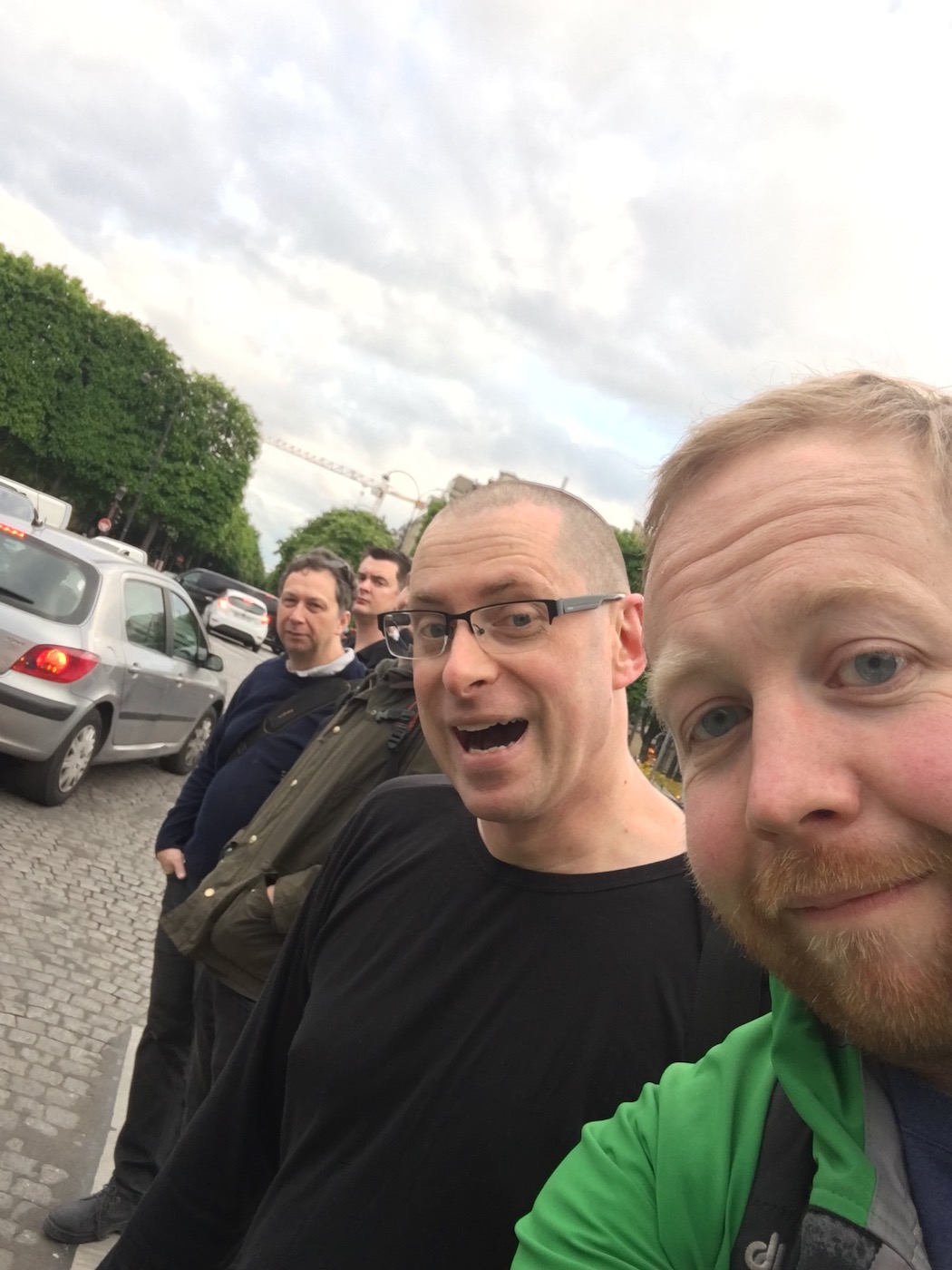 This is some more of the team on our daily commute to work when we decided to walk rather than take the bus into work. From left to right we have Rupert, Rich (behind Rupert) Seth who you cant see but he's behind Lee, and then theres me with that puzzled selfie face.
For the first few days we were working days, getting kit in the right place and setting up the servers. after getting settled we all went out in Paris for some drinks and food. After having a couple of drinks in a bar Rupert and myself went off in a splinter cell and found this little place called Zero Zero. Imm a big fan of finding these places which may of my friends call Sheds, but there always brilliant and you meet an assortment off people there.
this is the address and some pictures here and below this is Nik trying to get out but I thin he really wanted to stay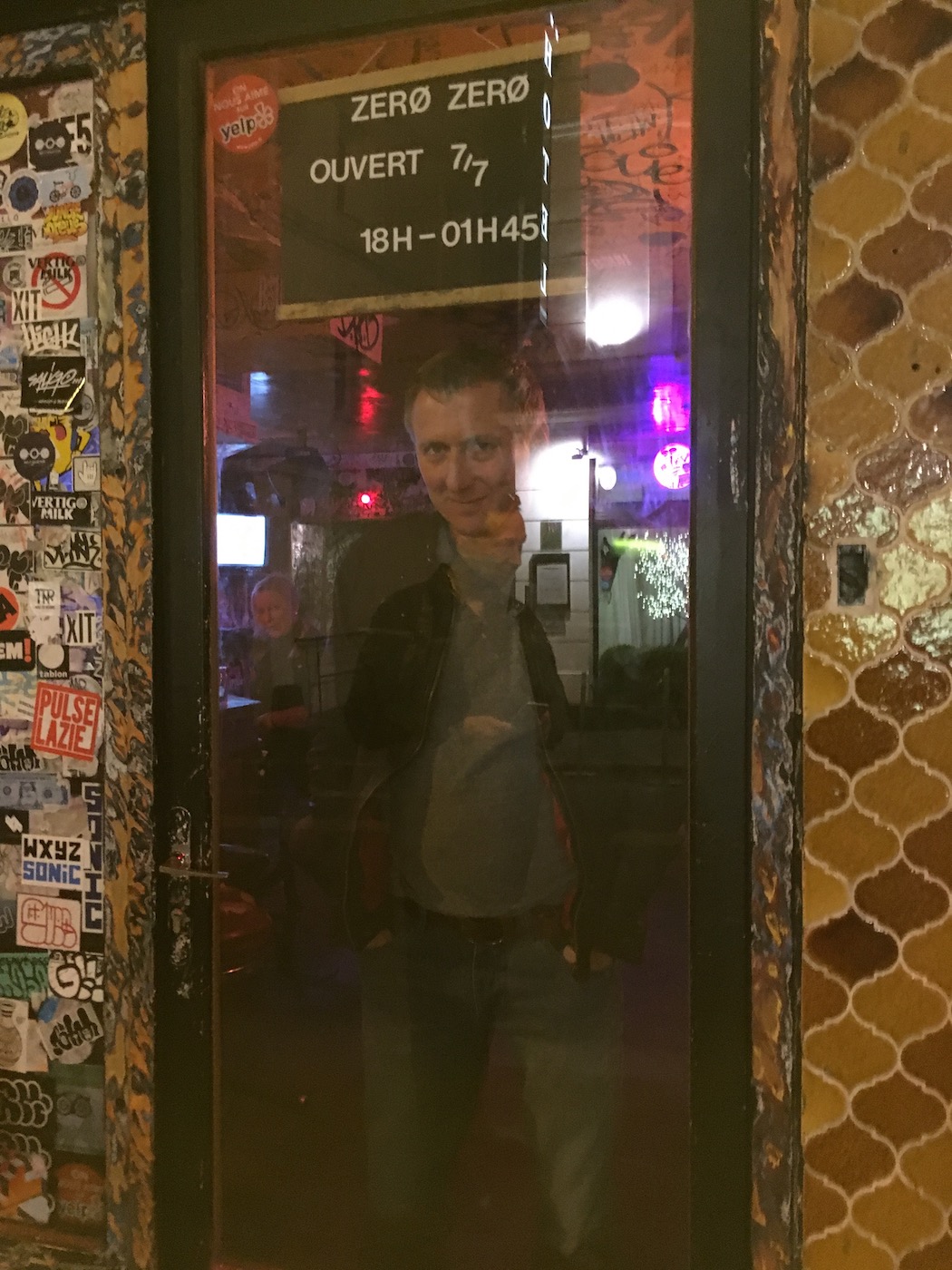 So, quite a random blogpost but a good star on these little posts to get up to date with things. If I can stick to 2 or three of these bite size posts a week then it should teak along to catch up on over 6 months of shenanigans. Next post I'll be able to post some pictures of the gig, in the meantime heres a face found in Waldos warehouse!